The "sperm radar" technique, developed in England, gauges the health of sex cells and male fertility without destroying sex cells or other healthy tissue.
The technique is good news for men facing fertility problems since examined specimens remain intact and sufficiently healthy for later use in fertility trials. The technique purportedly sorts good from bad sperm cells. These research findings appeared recently in the Molecular Human Reproduction journal.
Nuclear Magnetic Resonance and Sperm Health
The "sperm radar" is the result of collaborative research between physicists and fertility experts at the University of Sheffield, South Yorkshire, England. The pioneering technique arose during an interdisciplinary spermatozoa nuclear magnetic resonance (NMR) project.
NMR is a diagnostic body imaging method that employs electromagnetic radiation to assess the purity and structure of a substance at its molecular level. Capitalizing on NMR technology, University of Sheffield professors Allan Pacey and Martyn Paley used magnetic resonance spectroscopy (MRS).
MRS uses powerful magnets that function like radar. With MRS, a specially constructed scanner holds a sample and listens to the echoed signals from the sample as it encounters low-energy pulses.
Since good and bad sex cells have different molecular compositions, their echoes are also different when subjected to low-energy pulses during MRS.
The Benefits of MRS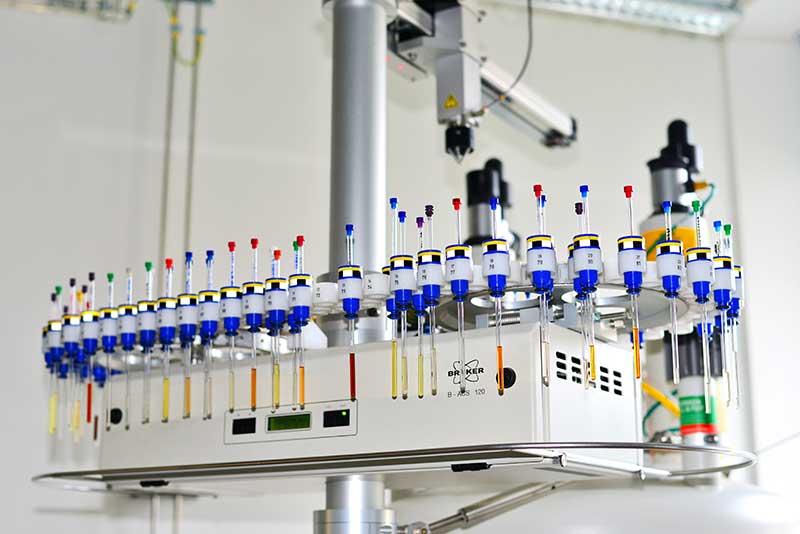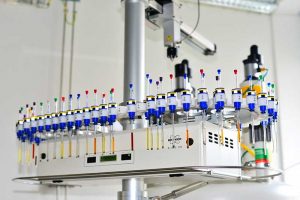 For their research, Professors Pacey and Paley first prepared samples for scanning by "washing" them. They used a particular "washing" step called density gradient centrifugation.
Density gradient centrifugation entails spinning a substance several times in a centrifuge to distinguish key molecules from others by reducing potential molecular background noise.
This step was essential since ejaculated spermatozoa are suspended within semen, which contains a mélange of different types of molecules. Each molecule delivers its own distinct echo when subjected to MRS.
After perfecting this noise-reducing, "washing" step, the professors placed samples from healthy men into a spectroscopy that measured 10 feet high. High motility was the criteria of healthy cells, so the spectroscopy separated good swimmers from bad swimmers.
Scientists and doctors often use MRS to scan soft body tissue because the technique does not negatively impact living cells. The inherent safety of MRS has tremendous implications for male fertility research.
How "Sperm Radar" Might Help in Clinical Settings… or Not
Measures to assess sperm health date back to the 1950s and all known measures tend to kill living samples. "Sperm radar" is still in its infancy and its harmlessness to living cells is extremely promising.
In a hypothetical scenario, specialists might be able to isolate samples tested for high motility so as to improve or preserve fertility. This would greatly benefit the estimated one out of 20 couples that experience infertility.
At the moment, "sperm radar" has no direct clinical applications owing to its infancy and its associated technical challenges. For example, professors Paley and Pacey admitted that despite their "washing" step to reduce background noise associated with semen molecules, they were not able to accurately identify background "noise" from the main "noise" of spermatozoa.
The professors hope that ongoing research uncovers a simple biomarker to enhance current tests or replace them entirely. "Sperm radar" has two other major drawbacks that require improvements before the method becomes viable overall to male fertility research.
MRS technology is incompatible with most freezing solutions necessary to store and transport spermatozoa. This drastically reduces the usefulness of MRS as a male fertility test or research tool, since pristine fresh samples are an absolute necessity.
"Sperm radar" possibly destroys spermatozoa DNA despite leaving the sex cell alive and mobile. DNA is what the sex cell passes on; confirming its integrity after subjection to MRS is critical. "Sperm radar" research did not assess this detail.
Nevertheless, Paley and Pacey are hopeful, and rightfully so. They suspect that their "sperm radar" is possibly the means to discover the all-important spermatozoa biomarker that can help to identify healthy sex cells and unhealthy sex cells.