Some researchers have hypothesized that a key relationship could play a significant role in determining an individual's fertility.
It is widely accepted and, in some cases, scientifically proven that specific biological and/or environmental factors could potentially both hinder or increase a couple's ability to conceive a child. What may be hard to believe is that social factors including certain familial relations, most notably that with a husband or wife's mother-in-law, might also contribute to making or breaking such a major life event. This article examines the role a mother-in-law can have on her child and child-in-law's baby-creating abilities.
A Mother-In-Law's Proximity Could Negatively Impact Fertility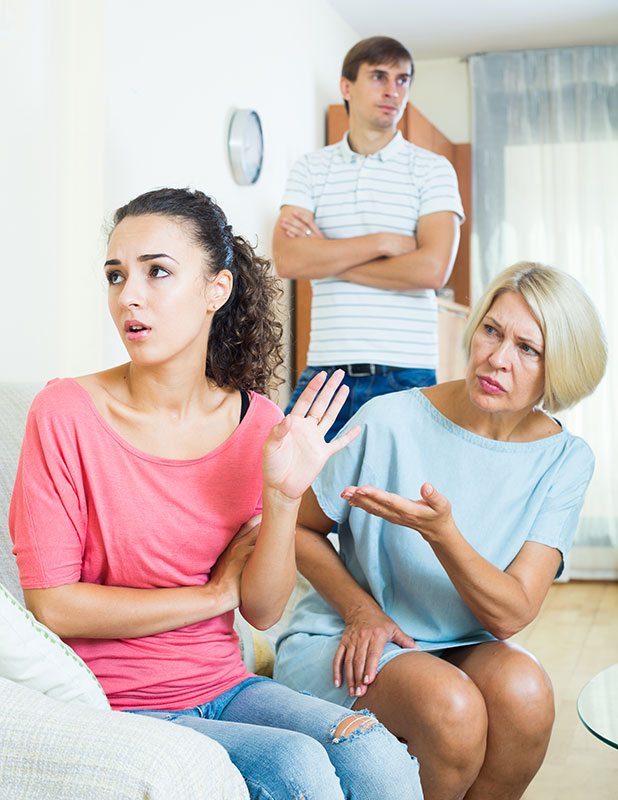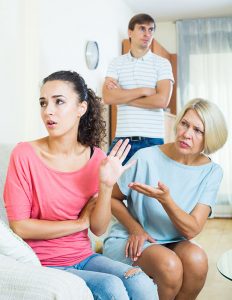 A study recently conducted by a collection of Austrian anthropologists concluded that would-be mothers who lived with their own mothers or their mothers-in-law had fewer children than those who did not.
These researchers examined numerous married women hailing from different nations and encompassing varying social and economic backgrounds ranging in age from 15 to 34. Some of the women examined lived with their mothers or spouse's mothers. The remaining test subjects lived with their husbands only. The results showed that women who lived with their moms or husband's mothers almost invariably gave birth to fewer children than those who resided only with their significant others. Research also concluded that women who resided in the same home as their mothers conceived even less than those who lived with their husband's mothers.
Also, the increased attention of the mother-in-law for fear that her son could raise a cuckoo child, could be cause for a smaller number of children according to the researchers.
What are the Underlying Reasons for These Circumstances?
Though researchers could not produce any scientific cause for this phenomenon, they did offer several theories as to why such occurrences are feasible. One hypothesis suggests the concept of resource competition could be to blame. Sometimes, improved fertility could be the result of better nutrition and/or medical intervention. In households with limited financial and/or other resources, as is often the case in developing nations, the presence of additional relatives could put a strain on a woman's ability to garner such benefits.
Another hypothesis centers around a more socioeconomic explanation. In many instances, a woman lives with her mother or moves in with her spouse's family out of dire necessity, such as unemployment, poverty or poor health. In such instances, the woman's life situation may preclude her from having additional children.
How a Mother-In-Law Can Have a Positive Impact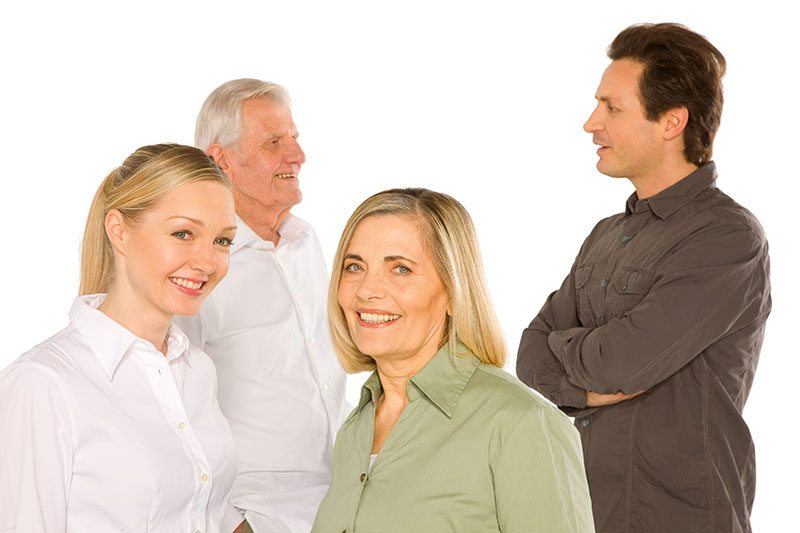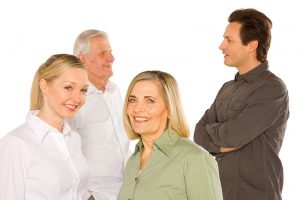 On occasion, a mother-in-law's impact upon her child and/or child-in-law's ability to conceive is not as complicated. While it is normal and acceptable for her to be excited at the prospect of welcoming grandchildren, she can improve the chances of enabling the couple in question to make that a reality by being supportive and offering a supportive environment.
When a couple is experiencing difficulty having children, it can be a tense time for all concerned parties. The mistake some mother-in-laws make is involuntarily interceding by offering advice on how to remedy the situation. Such action creates a more stressful environment than already existed and stress has been scientifically shown to play a factor in conception problems. A mother-in-law could potentially help their child and child-in-law conceive by just being there for them. By lending the proverbial "sympathetic ear" and unconditional love, a mother-in-law is displaying her support and understanding. If your child or child-in-law seeks counsel, it is then appropriate to offer it. However, it should not be given without invitation.
Personal influences can impact many things, perhaps even someone's ability to conceive.
There are fewer personal relations more impactful than that of a mother-in-law. However, if she exercises caution, support and compassion to a child and child-in-law struggling to have a child, the results could be remarkable.