Damage to one's fallopian tubes can cause many issues with fertility. The following is some information about tubal damage and helpful treatment methods.
What Is Tubal Damage?
Tubal damage is any issue with a woman's fallopian tubes that causes them not to function normally. The damages can occur for many reasons. Sometimes, the tubes get blocked over time with adhesions that might be easily removed. In some cases, women go for long periods with undiagnosed STDs, and the STDs cause their fallopian tubes to scar. Pelvic inflammatory disease can do the same thing. In other cases, a woman may have fibroids or another type of growth that develops on the fallopian tubes or in a way that blocks their function. Some women carry ectopic pregnancies and lose a tube because of a rupture. That can also make getting pregnant difficult for the woman.
How Can Tubal Damage Affect Pregnancy?
The fallopian tubes are a vital part of conception. Sperm travel through them to get to the eggs. They also carry the fertilized egg from the ovary to her womb. If a tube is missing, blocked or scarred, she will have trouble getting pregnant because the egg cannot travel to where it needs to go. Tubal problems are some of the most frustrating and heartbreaking infertility causes. Fortunately, some options are available for women who have problems with their tubes. Medicine is developing new solutions to help resolve infertility every day.
Available Treatment Options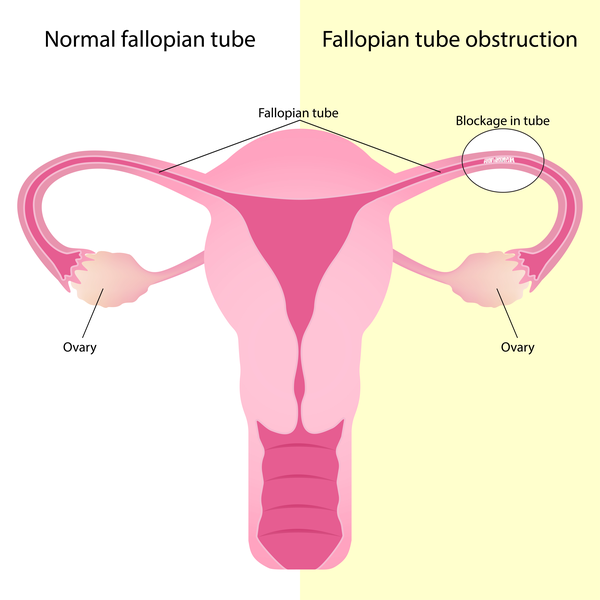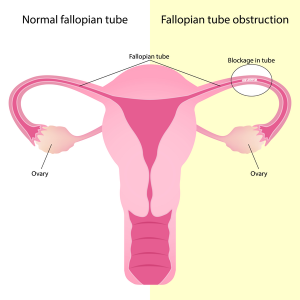 There are several treatment options for tubal damages. The one you choose will depend on the type of damage you're dealing with. You can still get pregnant if you have one missing tube but the other tube is unblocked and healthy. A fertility specialist may want you to only try to conceive during alternating months and may perform an X-ray to see which side you're going to ovulate from to be sure. You may also want to consider IVF if you do not have any success with trying to conceive with only one tube.
There are several options if your infertility is due to scarring, adhesions or growths. One such solution is tubal cannulation. In this procedure, a doctor will insert a catheter that is guided by a wire and balloon. He or she will attempt to unblock the tubes by using this instrument. A fimbrioplasty is another option. This procedure involves creating an opening near the end of the fallopian tube. It may help you to become pregnant, but it also may increase the chances of having an ectopic pregnancy.
If you are suffering from inflammation of the tubes due to an infection, you might be able to resolve the problems with a regimen of antibiotics and anti-inflammatory medications. The success of such treatment will depend on how quickly the doctor discovered the issue and the speed at which he or she administered the treatment for it.
In vitro fertilization, or IVF, may be the best option if the tubal problems do not resolve for you. The success rates of carrying a pregnancy to term will be much higher if you use such a method to facilitate your pregnancy. Other options are available. It will be best for you to contact a provider to discuss them.
What to Do if You Have Tubal Damage
If you have difficulty getting pregnant, you will need to see a specialist as soon as possible so that you can have some tests done on your tubes. You'll most likely need a hysterosalpingogram. This type of test uses X-rays and dye to search for scarring and other issues. It can also detect fibroids and other growths. Once the doctor sees the origin of the problem, he or she can then work with you to develop the best plan to help you recover and conceive. Don't give up hope because it might be possible for you to have children in the near future.
You should now have a more in-depth understanding of tubal problems and the options you have if you're suffering from them. There's still hope for you to recover from your fertility issues. You just need to find the right provider who is dedicated to helping you increase your chances of conception.