Stopping fertility treatment can be difficult but necessary in certain situations. You can resume fertility treatment when you're ready.
Unfortunately, couples who are relying on fertility treatments to conceive may not always have the luxury of their treatments. Financial situations, setbacks in life and even pandemics can halt their progress. However, none of these situations is permanent, which means couples can resume fertility treatment when the time is right.
IVF Failure and Its Emotional Toll
The biggest reason for couples' taking a break from fertility treatment is in-vitro fertilization's, or IVF's failure on multiple occasions. When you need a helping hand to get pregnant, it can be emotionally taxing when conception doesn't take place. The same can be said when pregnancy occurs but results in an early loss. In general, IVF often fails, especially in women who are over 35 years old. It is also a costly procedure that can run into the tens of thousands of dollars each time, which can add to the stress of failure and even result in psychological damage.
One thing to remember is that you are not alone when IVF fails. You and your partner have a strong support system and can lean on each other during emotional times. It may take some time to return to the mindset that you want to try again, which is completely normal.
Physical Tolls of IVF Failure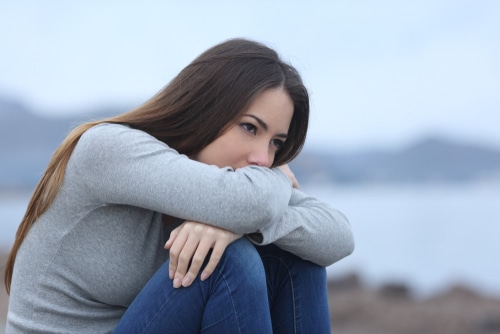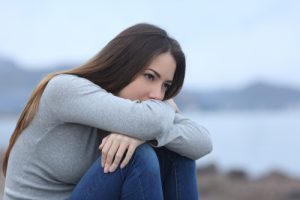 When you are preparing for IVF, your body goes through a lot. You are on powerful hormones so that your body can produce more eggs for retrieval to help your chances of a successful embryo being created. In addition, you have to take other hormones in preparation for the implantation of an embryo in your uterus. As a result, you are more emotional than usually, and physical changes occur to your body as well. Women undergoing IVF treatment can experience headaches, mood swings, sore, tender breasts, hot flashes, nausea and even blurred vision. Sometimes, after you have experienced multiple failures to get pregnant, the physical toll may be too great to bear, and you might want to halt your treatment.
Resuming Fertility Treatment After IVF Failure
While it can definitely be daunting to return to the doctor's office after you have repeatedly experienced failure during your original IVF journey—or if something else beyond your control caused you to put IVF on hold—there are avenues to which you can turn. You may want to look into counseling and perhaps even find a different specialist. Speak with your regular OB/GYN about his or her recommendations. You can also speak to friends and family members who used a fertility specialist and ask them about their own experiences.
It's important to keep in mind that you should never settle for just one option when you are in this situation. Resuming fertility treatment is a huge step, which means you want to do your homework on a few different fertility clinics and specialists. Search for several and make notes about each of them to compare their prices, practices and protocols. Go down the list and make a list of the pros and cons of each one as well.
Interview a Few Specialists
Before you settle on the fertility specialist you will ultimately use for resuming fertility treatment, you should interview a few first. You want to know as much as possible about the specialist's credentials and the success rates for his or her patients. Ask the doctor about any high-tech, state-of-the-art techniques they use, medications you can expect and even the doctor's ethics. Of course, you should also inquire about the prices. Once you have all of this knowledge, you can make a better decision about which specialist you will want to work with to return to your fertility treatment.
After you are ready to resume fertility treatment, you can breathe easily, knowing you have gone with the right specialist at the right facility. The end result will be the family of your dreams.