Are you trying to conceive? If so, you know that diet and nutrition are important factors to consider. Protein is essential for both male and female fertility, but it's important to include the right amount in diets.
This article will discuss the impact protein has on fertility and provide tips on including the right amount in your diet. It will also provide a list of the best sources for those who are trying to conceive (TTC).
Impacts on Women
Acts as Building Blocks in Women's Bodies
Protein intake impacts a woman's fertility in a few ways. They are the building blocks of bodies, so they play a vital role in the development and function of the reproductive organs.
Adequate protein intake is necessary for developing a healthy egg, and it's also important for the embryo's implantation. Furthermore, protein is essential for the growth and development of the fetus during pregnancy.
Important for Preconception Health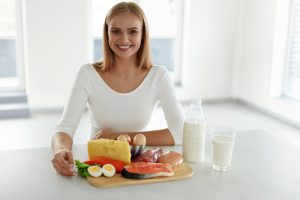 Women trying to conceive should consume at least 20 grams of protein per day. This will help support a healthy pregnancy and minimize the risk of complications.
Adequate intake can help to regulate a woman's hormones and support a healthy reproductive system. Furthermore, protein is necessary for developing the uterine lining, which is essential for implantation.
Impacts on Men
Development of Sperm
Sperm are produced in the testes, and they rely on proteins for their development. They make up about 50% of the dry weight of a sperm cell. Furthermore, proteins are necessary for the motility of sperm. Sperm need to be able to swim quickly and efficiently to reach the egg.
Production of Testosterone
This hormone is necessary for the development of sperm, and it also plays a role in sexual desire and libido. Low levels of testosterone can impact a man's ability to conceive.
Good Sources of Protein
There are many good sources that are perfect for those who are TTC. Here are a few of the best:
Tips on How to Include the Right Amount in Your Diet
Include Protein with Every Meal and Snack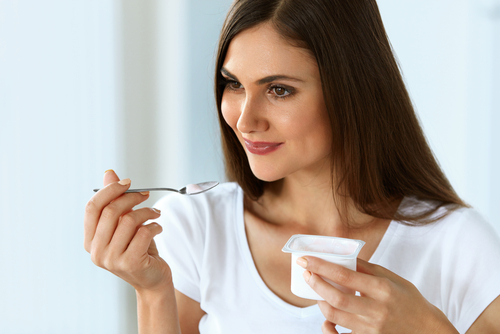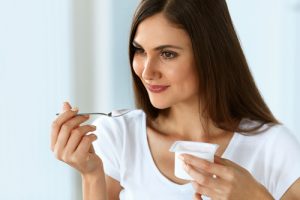 Include it at every meal and snack to ensure you're getting enough. This doesn't mean you need to eat a steak for breakfast, but you can include eggs, yogurt or nuts.
Choose Lean Protein Sources
When choosing protein sources, it's important to choose lean ones. This means they're lower in saturated and unhealthy fats. Good choices include grilled chicken, fish, beans and tofu.
Avoid processed meats like bacon, sausage, deli meat and high-fat dairy products like whole milk, cheese and ice cream.
Include a Variety of Protein Sources in your Diet
To get all the essential amino acids our body needs, it's important to include a variety of protein sources in your diet. This means eating both animal and plant-based proteins.
Trying to conceive is an exciting but sometimes stressful time. Ensuring you're getting enough of the right nutrients is important for both male and female fertility.