Men may now be more willing to listen to everyone telling them to eat their fruits and vegetables; carotenoids can improve fertility by up to eight percent.
According to a new study, consuming orange and yellow fruits and vegetables, such as carrots, have the potential to boost the quality and quantity of sperm by up to eight percent in men. By consuming these foods, couples hoping to become pregnant in the near future can increase their odds of success.
What is a Carotenoid?
This refers to the collective name for alpha-carotene, lutein, beta-carotene, lycopene and beta-cryptoxanthin foods. According to the recent study, all of these can improve male fertility.
Harvard University's own School of Public Health carried out this study in Rochester, New York on the effects of 189 young men in college to see how vegetables and fruit can impact sperm motility—that is, how well it is capable of swimming to a female egg. During this study, all of the men's diets and supplements were surveyed such that researchers could determine how many micronutrients each were eating. In particular, the following vitamins were monitored:
vitamin A
vitamin C
vitamin E
alpha-carotene
beta-carotene
beta-cryptoxanthin
lutein
lycopene
After completing his survey, each male then provided a semen sample to immediately be analyzed for sperm count, morphology, volume and motility. The results pointed to evidence that the above micronutrients could improve male fertility all around.
The Science of Carotenoids and Fertility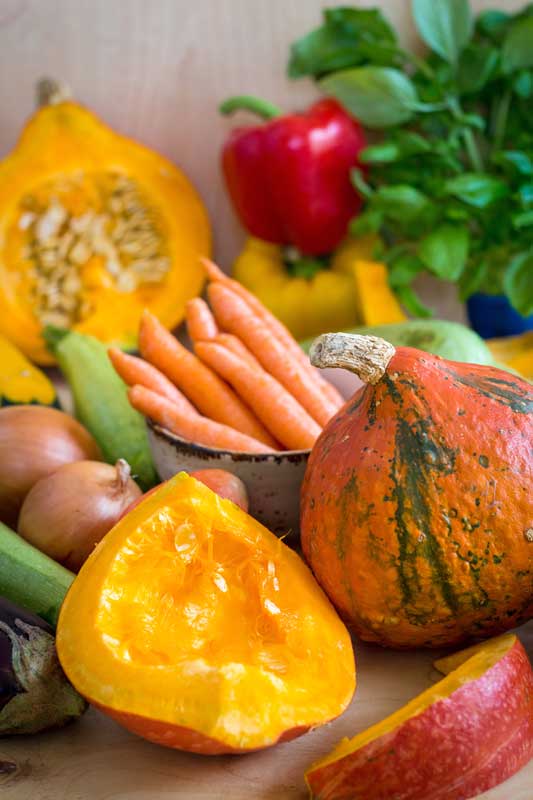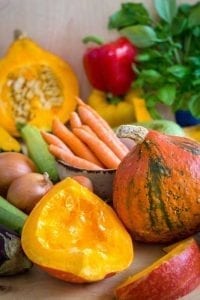 In particular, the study noted that beta-carotene was a contributing factor for the boost in sperm movement. This is a micronutrient found generously in carrots, which is then converted into vitamin A within the body. This then allows it to neutralize free radicals in order to further support the health of the sperm.
Increasing the intake of carotenoids showed sperm moving 6.5 percent faster compared to men who did not increase their intake as much. The association was stronger for men who had consumed the micronutrient via food instead of a supplement.
In the same way that beta-carotene can help, lutein also provides a similar effect to sperm. In addition, consuming more of the lycopene carotenoid from tomatoes provided 1.7 percent higher amounts of sperm compared to those who did not consume more.
While these carotenoids improved most areas of sperm, it's important to note that a lower sperm count was associated with higher amounts of vitamin C. Men who consumed more vitamin C had 22 percent less sperm than those who consumed less. However, those who consumed a moderate amount of the vitamin did have the best sperm motility, count and concentration.
Finally, vitamins A and E did not seem to affect sperm in any way. There also did not appear to be any effect on the results due to smoking or having a higher body mass index. This is likely due to the optimal health of the younger, college-age male.
Which Foods to Eat
So what does this mean you should eat? Put simply, eating salad means having better sperm.
Three vegetables in particular—spinach, lettuce and carrots—represented 59 percent of beta-carotene intake, whereas all but carrots made up 56 percent of lutein intake. The vast majority of lycopene could be found in just five foods: tomato juice, tomato soup, fresh tomatoes, ketchup and salsa.
With this in mind, as well as the knowledge that such foods can improve sperm motility and morphology, especially in a typical young, healthy man, it's safe to say that consuming some more spinach, lettuce, carrots and tomatoes can have a positive impact on sperm.
Additional Factors
Of course, this only accounts for an eight percent increase in sperm quality and quantity, but there are other factors at play as well. Western countries have experienced a lower average sperm count by half compared to eastern countries, and that's due to a number of environmental toxins and preventable conditions: sedentary living, alcohol, weight gain, dairy products with estrogen, cell phones in pockets and more.
In addition to improving your diet, you can take action to improve sperm in other natural ways:
Quit smoking
Exercise
Maintain a healthy weight
Drink occasionally