There are several factors at play when discussing a woman's chances of conceiving, including age and the health of her ova, reproductive cells that are vulnerable to aging. There are several things that a woman can do when it comes to being proactive about her fertility and improving her chances of becoming pregnant.
The Miracle of Life
Commonly referred to as an egg, the ovum is fertilized once it comes into contact with male sperm. From there, the fertilized ovum begins developing into an embryo. Assuming that there are no complications, the embryo naturally implants into a woman's uterus before growing into a fetus and being born as an infant after nine months. However, this process is not always successful, which is often the result of the quality of the eggs.
The Importance of Egg Health
The health of a woman's eggs greatly influences her chances of becoming pregnant. Ovarian reserve testing offers some insight regarding egg health by providing ratings of average, better than average, or worse than average based on a woman's age.
For example, a woman who is in her 20s and has low-quality eggs can still conceive, assuming the eggs come into contact with healthy male sperm. The same applies to women in their 40s who have high-quality eggs. However, there is no denying that the likelihood of becoming pregnant is much higher for younger women.
Who Should Consider Ovarian Reserve Testing?
Regardless of age, the quality of a woman's eggs can significantly influence whether or not she will be able to conceive. Ovarian reserve testing is recommended for women who meet the following criteria:
No success after six or more months of trying to conceive
Having undergone chemotherapy or radiation treatments that may have affected the health of your ovaries
Having had an ovarian tumor
Considering assisted conception treatments
Also, ovarian reserve testing can satisfy a woman's curiosity if she wants to know how much time she has left before her proverbial biological clock stops ticking.
Why You Should Track Your Menstrual Cycle and Ovulation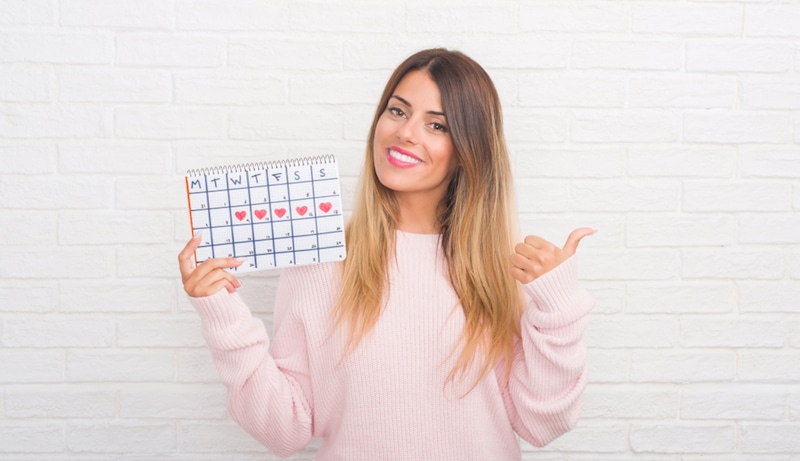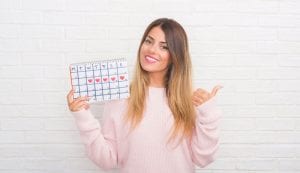 While ovarian reserve testing is an effective way to gauge a woman's egg health and chances of conceiving, these tests are not always covered by health insurance and can be quite expensive, not to mention invasive. Tracking your menstrual cycle and ovulation is an alternative that can offer some clues about your fertility level and may also improve your chances of becoming pregnant.
It is worth noting that many women have found tracking their menstrual cycle and ovulation for a few months before attempting to conceive to be an effective form of fertility-based planning. In layman's terms, it can help you identify certain times of the month when you are most likely to conceive.
How to Track Menstrual Cycle and Ovulation
When it comes to conception, all women have a window of time where they are most likely to become pregnant, which is determined by the length of their menstrual cycles. Ovulation, which is the release of an egg, generally occurs 14 days before your period and is denoted by cramps, fluid retention, and increased libido. There are calculations that you can do to make these monthly physiological changes work to your advantage.
To get started, you will want to calculate the length of your menstrual cycle by tracking the beginning and end of your period for two to four months to come up with an average. Next, subtract 18 days from the length of your shortest menstrual cycle to reveal the first day when you are the most fertile. To determine the last day when you are the most fertile, subtract 11 days from the length of your longest cycle. While it may seem like there is a lot of math involved in this process, knowing when you're ovulating can significantly improve your chances of becoming pregnant.
Get out there and be Proactive
In summation, there are a variety of things that you can do to increase your chances of becoming pregnant; of course, knowing where you stand in terms of egg health and the days when are most likely to conceive places the odds in your favor and should play a critical role in your fertility planning.