When it comes to the journey of infertility, one of the hardest decisions for many couples is what to do when all the natural therapies and assisted procedures, using their own egg and sperm continues to fail. After months of failed attempts to naturally conceive and several failed in vitro fertilization (IVF) cycles, couples are still faced with a number of options to growing their family and two of those routes include adoption; both embryo adoption or child adoption.
It can be an agonizing decision and provide a combination of challenging and rewarding outcomes. Regardless of which type of adoption it comes down to, it is essential to have as much information as possible about both routes prior to deciding which option best fits your situation and ambitions.
Embryo Adoption
When it comes to understanding IVF with embryo adoption vs without is that IVF can provide parents a chance to conceive a child who is biologically related to them, while IVF with embryo adoption does not.
Research shows that many Americans prefer pregnancy to adoption, as they want to experience carrying a child and giving birth, allowing them to have that strong bond with the baby. Pregnancy through IVF and embryo adoption, allows for parents to have this experience as well as control over a child's in utero environment and birth.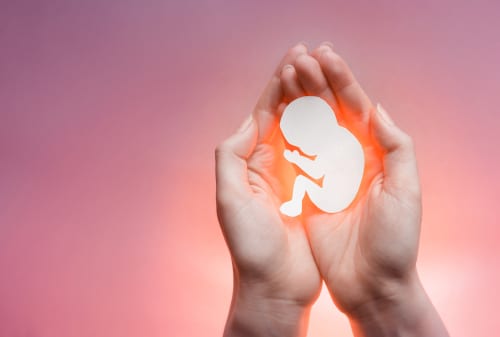 While embryo adoption is not legally an adoption, which is defined as the placement of a live child after birth, it is a term that most people can relate to when discussing receiving donated embryos for reproduction.
According to the Center for Genetics and Society, since August 1991 more than 3.5 million embryos have been created. Of those, almost 840,000 were placed into storage for future use, more than 2,000 were designated for donation, and almost 5,900 were set aside for scientific research.
Additionally, almost 1.4 million of these created embryos were implanted in the hope of achieving a successful pregnancy.
When it comes to success rates of a healthy pregnancy with this form of assisted reproductive technology, the average pregnancy success rate using embryo donation is about 35 to 40 percent. A benefit of embryo donation for IVF is that this success rate is slightly higher than standard IVF implantation success rates. The reason for this increase in success rates is primarily due to the fact that the adopted embryos have undergone preimplantation genetic testing.
More efficient than traditional IVF and cheaper than traditional adoption, embryo adoption, the biggest difference from traditional adoption is that embryo adoption provides parents with the experience of carrying and delivering a baby.
Like traditional adoption it does provide additional logistics, such as open or closed adoption preferences or using donation programs through clinics or established adoption agencies.
To read more details about Everything You Need to Know About Embryo Adoption, click here.
Traditional Adoption
Research has found that nearly two in five adults have considered adoption, however only about two percent of American families adopt; accounting for almost half of all adoptions worldwide.
Like growing the family in any other sense, the key to success when it comes to adding a new addition to the family is knowing all the ins-and-outs of what the process entails. From a legal standpoint, it is all about practicality; at the family level, it is all about acceptance, love and the right driving motivation. Then all the anticipated concerns and adjustments come into play as the adopted child blends into their new family.
Adoptions – a Dynamic Landscape
Adoption, whether via embryo adoption or traditional adoption, permanently transfers all responsibilities for the child to the new parents or in the case of embryo adoption; birth parents.
The options for adoption are widespread depending on the circumstance and opportunities available. For embryo adoption, the two main options for starting a search is with a fertility clinic who can begin the embryo search requirements for initializing the adoption process, and established embryo adoption agencies who can help evaluate adopting families for embryo placement.
With traditional adoption a number of outlets are possible. Domestic adoption through agencies, typically provides an adoption opportunity based on the adopting parents predetermined options such as preferences and requirements including budget, the race of the baby, the mother's medical history, etc. Many of these agencies provide various assistance from the beginning to the end of the adoption process, including background screenings, home studies, mediating contact between adopting parents and birth parents, and providing counseling resources.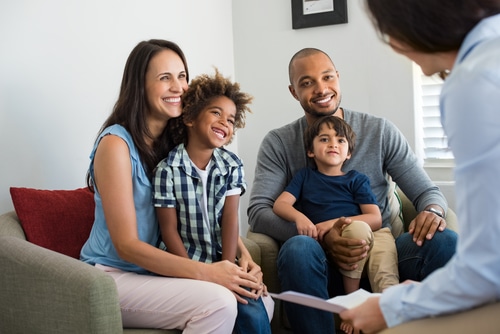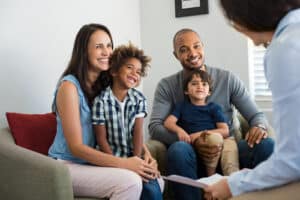 The next option is through foster care adoption in which adoption is from a pool of children currently waiting for a permanent home in the foster care system. This is typically the fastest route to permanent adoption as many of the available children are older or have been victims of abuse, neglect or have been abandoned by their legal parents and are currently living in foster care until they are adopted.
Another option is adopting through an independent adoption or through a lawyer, which can provide more privacy to the adopting family, however adoptive families can take on a great deal of responsibility with an independent adoption. If the extra responsibility through the process gives you pause, it may be better to work with an adoption agency.
Additionally, international adoption is possible for those looking to adopt a child outside of the United States and can many times take place through international orphanages. One consideration before going this route is to understand that international policies may have stricter rules when it comes to crossing borders, limiting the international options.
In both cases of embryo adoption and traditional adoption, the most common detail considered is whether the adoption is open or closed.
Open Vs Closed Adoptions
Open adoptions are when the biological parents and the adoptive parents are communicating, and often other relatives as well. This may be an informal agreement that adoptive parents can terminate, however in some states, or adoptive settings, a formal, binding, and enforceable contract is possible. In this case, rules are set for visiting, interaction, and information exchanges and must be upheld.
Closed adoptions are a confidential process, in which there is no communication or outreach between the birth or adoptive parents and is a permanent setup that is not unsealed.
In closed adoptions, the birth parents and family are not identified, but non-identifying information may be available to adoptive parents. Adoptive parents may receive the child's medical, ethnic and religious background. However, in states with "Safe Haven laws," infants can be left anonymously at fire and police stations or at a hospital and the child's information regarding background is rarely given, and ethnicity may only be presumed.
Similarly, with embryo adoption recipients and donors there are some embryo registries and organizations which facilitate between donors and recipients, providing a closed type of adoption process in which both sets of parents remain anonymous and out of contact with each other.
Additionally, some embryo donation options are available for open communication and in some cases, families choose to stay in touch or allow contact between sets of parents and additional siblings once the baby is born.
In addition to open and closed adoptions, both situations also provide an opportunity for a "semi-open" adoption, in which communication is tailored to the needs and desires of both families. These types of adoption relationship are an agreement between parents and can involve anything from yearly updates, to pictures on the holidays to occasional phone calls to weekly visits.
The Laws
When it comes to adoption there are some laws and regulations that should be understood during the process, in regards to traditional adoption the most important one is that in the U.S., an expectant mother has the right to change her mind about putting her baby up for adoption at any time before birth, and in some states, she can even change her mind after the birth for a given period of time.
The most important thing to understand about adoption is that there are no uniform adoption laws that governs all adoption in the United States, and each state has its own set of regulations for international adoption, domestic adoption, and post adoption. These individual regulations are in place to determine qualifications for adoption, who may arrange an adoption, placement requirements, consent laws, and post adoption contact.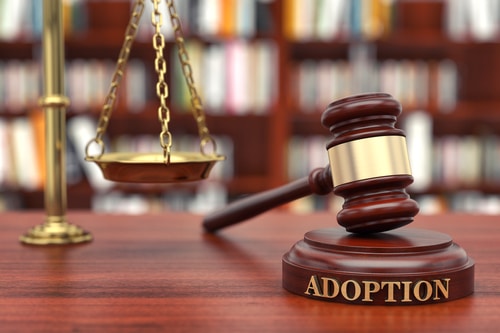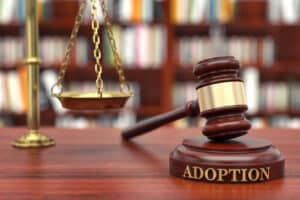 The Adoption and Safe Families Act has various mandates in the United States in regards to orphans. In these cases, agencies have specific time frames to attempt reunification with family members, find adoptive parents, and to start simultaneous searches for permanent placements. Relatives of the child or adolescent are given preference in the process, and unmarried fathers are allowed some rights to a "post-adoption" contract.
Another important step forward in the adoption process and regulation is the Multi-Ethnic Placement Act. The act requires federally assisted agencies not to discriminate systematically based on ethnicity or national origin. In other words, multi-ethnic adoptions are not to be automatically declined.
For a complete look at Key Adoption Laws and Regulations, click here.
While embryo adoption may seem simple enough, offering a viable alternative to more invasive fertility procedures or complex adoption proceedings. Some legal considerations to take into consideration however is in the details that only a handful of states have legislation regulating and explicitly addressing embryo donation, but most ensure that the birth mother is a child's legal mother, and if she is married to a man, her husband is the child's father. Many parents describe it as "giving birth to your adopted child."
Cost Differences
Embryo adoption and traditional adoption have a number of differences and the costs involved is no exception, and for couples looking to grow their family through adoption, the costs are not cheap.
It is estimated that the cost of a standard, single round of IVF, which many insurance companies do not cover, can run between $12,000 and $17,000. These costs add up due to the number of fertility medications, lab tests, egg retrievals and fertilization costs. Embryo adoption however, can cost significantly less, at a range of $3,000 to $8,000 for the embryo itself, for a total of $8,000 – $15,000 which includes all costs associated with the adoption and the frozen embryo transfer.
The cost of embryo adoption is generally less than the expenses associated with international or domestic infant adoption because birth parent living expenses and travel costs are not involved. However, these costs can quickly increase if multiple treatments are required.
In the costly range of family planning, traditional adoption costs can feel overwhelming, and can have a range of expenses. Required home evaluations ($1,000 to $3,000), attorney fees ($2,000 to $7,000), social worker studies ($100 – $300), and adoption fees ($30,000 to $50,000) can add up to some extreme expenses in some cases.
When working with a private agency for domestic or international adoption of a newborn or baby costs can range from $5,000 to $50,000, although some agencies do provide sliding scales based on the prospective adoptive parent's income.
Although more work for the adopting family, the average cost of working with an attorney rather than an agency can range from $8,000 to $40,000 with an average of $10,000 to $15,000.
Many potential parents are deterred from pursuing adoption because they are daunted by the financial challenge. However, there are a number of resources that can provide financial assistance, including the federal adoption tax credit, employer benefits when applicable, loans, grants, and more. Some adoption assistance programs exist to remove the financial barriers that may prevent a family from adopting from foster care or ensure a child with special needs can have their needs met until he/she legally becomes an adult. These types of adoption assistance can include medical assistance and monthly maintenance payments.
Some of the most well-known grants include:
Likewise, the Department of Health and Human Services has one grant program, called the Embryo Awareness Adoption Program. Though the program is relatively small, it does average about $1 million in funding every year.
Time Frames
Regardless of the type of adoption one thing to understand is that the process doesn't happen quickly.
With the number of donated embryos being fulfilled at a lower rate than desired adoptive couples, the time frame for adopting embryos can take between eight and 10 months for the frozen embryo transfer to take place, with the entire embryo adoption process typically taking at least a year to complete, however the exact length of time can vary based on many factors, including the adoption agency, the requirements specified for the donor parents, the quality of embryos required, and more.
When it comes to traditional adoption, waiting times for private domestic adoption or foster care adoption vary, however 75 percent of families can typically complete their adoptions within a year after beginning the process.
Final Considerations
Having a new child in the home, or an adolescent, is a significant change in family dynamics, but no matter what, it is about the same for adoptive parents. You're not perfect, and no child is perfect. Objectively, raising an adopted child may seem different compared to biological offspring, likewise raising an adolescent or child versus giving birth to a baby provides its own unique set of challenges and differences.
While the embryo adoption process involves many of the same steps as traditional adoption, such as the matching process, home study and requirements, there are some differences that should be taken into consideration even beyond costs and timeframes. The biggest difference between adopting an embryo and adopting an infant is the pregnancy experience. For parents who choose embryo adoption the pregnancy experience of carrying and delivering their adopted child themselves, versus pursuing traditional infant adoption, can often provide adoptive parents a greater sense of control in the process and provide additional piece of mind knowing all desired prenatal care was given. In addition, adopting parents have legal rights for the embryos prior to birth, eliminating the chance that the birth mother could change her mind and decide to revoke adoption of her child. While there are some definite advantages of embryo adoption, it is important to understand the challenges associated with the process. Like all IVF cycles, the biggest challenge being that there is no guarantee that the frozen embryo adoption will result in a live birth, in fact, success rates of a frozen embryo adoption is about 35 to 40 percent. This could mean that adoptive parents may have to attempt embryo adoption more than once, and maybe even with different embryo donors.
The adoption process is complicated, but with good research, anyone can navigate their way. Due to the circumstances, every adoption will be unique, however there is a lot of information and plenty or resources available for parents and children going through the adoption process. The key to a "good" adoption is to take it step by step. Regardless of the route taken, it can be a worthwhile process for you and your new family member.