After more than a year of spread, research and variants, new studies have established that COVID-19 can affect male fertility and cause erectile dysfunction.
One of the most malicious and persistent myths circulating online holds to the claim that the COVID-19 vaccine causes male infertility. Although this myth has been disapproved, and researchers have found that the COVID-19 vaccines do not impact fertility, researchers have established more profound evidence pertaining to the virus itself. Studies have indicated that contraction of the COVID-19 virus can result in sexual side effects and reduced fertility in men.
How COVID-19 Impacts Male Carriers
Research has broken down the contraction of the virus and discovered that for the SARS-CoV-2 to enter the body and replicate, it binds with a type of protein found in the cells in the lungs, mouth, heart, and other body parts. This protein is known as an ACE2 receptor. Among all the body tissues where this receptor is found, male sexual organs hold the highest amount of ACE2 mRNA, making them more susceptible for viruses to infect and damage them.
This research stems from previous studies on the impact that SARS-CoV-1 virus had on male fertility. The aforementioned SARS-CoV-1 virus is another strain of coronavirus that is highly similar to COVID-19 and led to the 2003-2004 SARS outbreak. During this previous research it was found that the SARS-CoV-1 virus attacked ACE2 receptors and significantly affected the male reproductive system when contracted.
Coronavirus' Effect on Male Fertility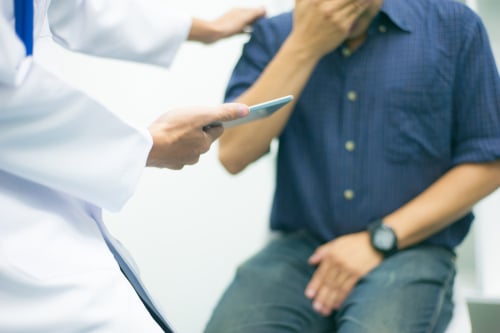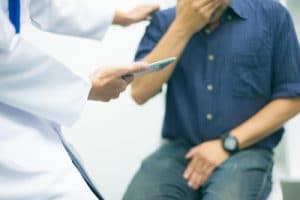 According to one study conducted by researchers from the University of Miami, Reproductive Urology Program, COVID-19 was found to affect sexual function and fertility in some male patients, particularly those who contracted the virus and ended up getting hospitalized.
To enter human cells, the COVID-19 virus uses a protein that is found on the surface of many types of cells and organs such as kidneys, heart, intestines, liver, lungs, and testes. This protein is called angiotensin conversion enzyme 2 (ACE2), and is as a key receptor of the virus. Cells and organs that have a high expression of ACE2 are therefore a potential target of the virus upon infection and therefore at a higher risk for interactions and complications, such as alterations in testicular functionality. Another contributing factor to infection beyond ACE2, is how the virus uses, not only the ACE2 receptor for cell entry, but synergistically uses the host's gene; transmembrane serine protease 2 (TMPRSS2) as well.
Researchers have found that, in one study of 91 male COVID-19 patients, testicular pain was reported in 11 percent of COVID-19 patients, leading to additional concerns regarding male reproductive performance and male fertility damage involves high temperature resulting from persistent fever and the triggering of a secondary autoimmune response leading to a condition known as orchitis, which is inflammation of one or both testicles, and was present in one patient from the study.
In addition, according to another study, which is still ongoing, ACE2 and TMPRSS2 are found to be expressed in male myoid cells (which are involved in the transport of spermatozoa and testicular fluid), spermatogonial stem cells (germ stem cells of the seminiferous epithelium in the testis, which produce sperm through the process of spermatogenesis), and Leydig cells (which are located in the testes and release a male sex hormone). Data results suggest that as a result of this presence of ACE2, it is considered that men's seminal fluid may carry a presence of the virus, since this not only contains spermatozoa but also round cells such as those listed above, that co-express ACE2 and TMPRSS2.
Assessing the autopsies of deceased COVID-19 patients, researchers have found that 50 percent of the deceased patients in a Florida study had a reduced ability to produce sperm, and 17 percent showed testicular inflammation. The researchers also found scrotal congestion and inflammation, red blood cells in the epididymis tube and testes, significant amounts of dead sperm cells, and weak seminiferous tubules (the site within the testes, where spermatogenesis occurs and germ cells develop into sperm.)
The research findings are not limited to the United States. One Chinese study showed that 39 percent of COVID-19 patients who had fathered a child without any medical assistance had low sperm count. Post-infection, their sperm functionality was affected in 61 percent of cases. Another Iranian research project, assessing semen samples from COVID-19 patients every ten days for two months, found signs of inflammation, free antioxidants and radical imbalances, and activation of pathways that kill sperms. Their results found that patients' sperm's ability to swim lowered by 209 percent and sperm concentration decreased by 516 percent.
Fertility Concerns to Those Who Have Been Infected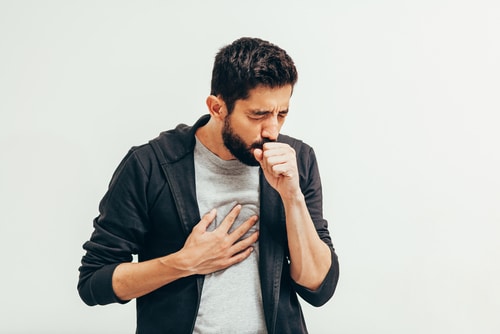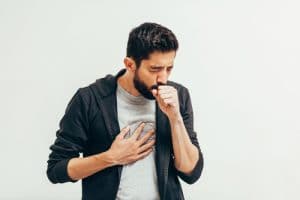 Unfortunately for men previously infected with COVID-19, researchers have not yet established if the effects of the virus on fertility are permanent or temporary. Some scientists claim that the research shows the variance in sperm quality, however studies have not established to what extent the virus will continue causing these effects. Some researchers noted that these symptoms of decreased fertility and reproductive health could be associated with depression, stress, and isolation after becoming ill.
Most of the COVID-19 fertility research has been small, observational, and single-center by design, making it hard to draw reliable conclusions, and researchers have yet to complete follow-up studies to determine if the impacts are reversible or irreversible.
COVID-19 Vaccine Safety
Another research conducted by scientists from the University of Miami assessed semen samples from healthy men before receiving their first dose of the vaccine and 70 days after getting the second jab. The results showed that their sperm parameters had not decreased and therefore found that COVID-19 vaccines do not hinder fertility.
For those individuals concerned if they will experience fertility effects in the coming years after getting the vaccine, scientists assert that a side effect cannot occur more than two months after receiving a vaccine.
While the COVID-19 virus continues to spread world-wide, and research continues to study the long-term health impacts of the infection, it is essential to limit the significant impact infection has been found to produce within the body through proper vaccination and continued social distancing and mask wearing, to limit the consequences of this virus.