For many men and women in the U.S., the dream of becoming parents is challenged by a number of struggles and in times is sadly never gets realized due to infertility. To put into perspective what this means, it helps to look at a study published by the National Institutes of Health. According to researchers involved in the study, an estimated nine percent of men and roughly 11 percent of women of reproductive age in the United States have fertility issues that keep them from becoming parents.
Infertility can take a tremendous toll on a relationship, and it can significantly impact the mental health of both parties. Since we are on the topic, it is worth noting there is a plurality of things that can contribute to infertility in men and women alike, such as poor lifestyle habits and chronic health problems, and a recent contributing factor includes those brought on by many of the known COVID-19 variants. Though vaccines against COVID-19 are in play at this point in time, whereas they were not at the start of the COVID-19 pandemic, infection in mild to severe cases may still pose a threat to fertility as well as overall health.
COVID-19 and the Impact on Fertility
For those same men and women in the U.S. already struggling with infertility, COVID-19 can further complicate things if they have the misfortune of being exposed to and ultimately developing the virus. Both could very well happen when you consider how many people in the U.S. and worldwide have one of the known COVID-19 variants, or have been exposed to one of the variants. As of the writing of this article, over 516 million people worldwide have contracted COVID-19 or one of its variants, over 81 million of those cases occurring in the US alone. Additionally, over six million deaths worldwide have occurred as a result and approximately 992,000 have died from the notorious virus, which most agree started in Wuhan, the capital of Hubei Province in Central China.
Those variants, by the way, include Omicron BA.1 and its subvariant Omicron (BA.2), Delta (B.1.617.2) and Delta (AY.4.2), Beta B.1.351, and lastly, Alpha (B.1.1.7). Studies have shown that all of these variants can interfere with fertility. As any pandemic has shown throughout history, it is also possible for new and not yet discovered variants to arise and do the same.
A Look at Which COVID Variant Threatens Fertility in Men and Women the Most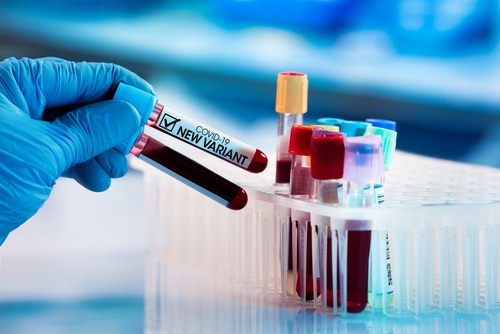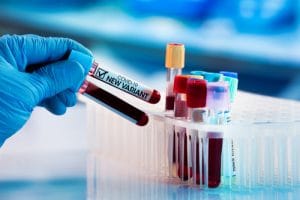 In regards to male and female fertility, an onslaught of cases have led to researching the effects on reproductive health, which has led to the understanding of the severity the virus and the subsequent variants can play for couples looking to conceive.
Overall, when it comes to the impact on male and female fertility, no one COVID variant is worse than the other insofar as they all have the potential to make it harder to bring a child into this world. In men specifically, a study published by Reuters found that men who contracted COVID-19 had a lower sperm count and lower sperm motility compared to men who never contracted the virus. These two things undoubtedly make it difficult for a man to impregnate a woman and for that woman to go on to have a baby.
In one relatively small study, which included 35 men who provided sperm samples within 30 days of recovering from one of the known COVID-19 variants, researchers revealed that each study participant produced 37 percent less sperm. What's more, researchers found that each participant suffered a 60 percent decrease in sperm motility. As for women, a separate study published in the International Journal of Environmental Research and Public Health revealed that all variants of COVID-19 can interfere with several things in a woman's body that play a critical role when it comes to being able to conceive, including the following:
Changes in menstrual cycle
Fluctuations in hormonal balance
Decrease in ovarian reserve
Endometrium health and function
Oocytes infection
Altered follicular fluid characteristics
Conclusion
Additionally, the study found that all COVID variants, including Omicron, Delta, Beta, Alpha, and their respective subvariants, can potentially invade organs with high angiotensin-converting enzyme 2 (ACE2) expression. The more notable of those high ACE2 expression organs in women include the ovaries, vagina, uterus, and placenta.
In summary, COVID and its variants can wreak havoc on health in numerous ways, infertility being one of the many. Bearing that in mind, if you're a man, woman, or couple who has repeatedly tried and have failed to conceive, it would be a good idea to be tested for COVID-19 or its accompanying antibodies to see if the virus is a potential contributor to the fertility issues at hand.