At first glance, Reiki might seem like an off-handed metaphysical idea, but it has been proven to aid in a multitude of health issues including fertility.
What is Reiki?
Reiki is a special form of energy manipulation said to date back to the 1800s. Practitioners claim that it was used by Christ himself, and this was how he could heal people with only the laying on of his hands. The original inventor of the art, Dr. Mikao Usui, traveled around the world to discover its ancient secrets, and then he passed these on to a friend who carried on the tradition after him. It works through the manipulation of a person's "life force" through the chakras. Supposedly, if there are any holes or blockages in the shield of energy surrounding the body then sickness will develop. The body has a "line" of chakras down its center. One is in the head, heart, abdomen, reproductive system and so on. Each chakra point is tied into the life force, so if that area is blocked, the person will experience health problems related to that particular chakra. For instance, if the heart chakra is blocked, they might be experiencing sadness and chest pains. By placing the hands on the points of the body where the energy is blocked, an energy exchange occurs and their life force is healed. In turn, this heals their body.
Practitioners
Though this ancient art of healing was once considered too sacred to discuss any information regarding it, its "secret" has been shared many times throughout the years with people across the world. After careful study of energy manipulation, a person receives an attunement in levels until they become a master. At that point, they will be able to teach others the art and also perform healings for the sick. This can be done directly through touch or no-touch methods, or at a distance for someone far away.
Fertility Issues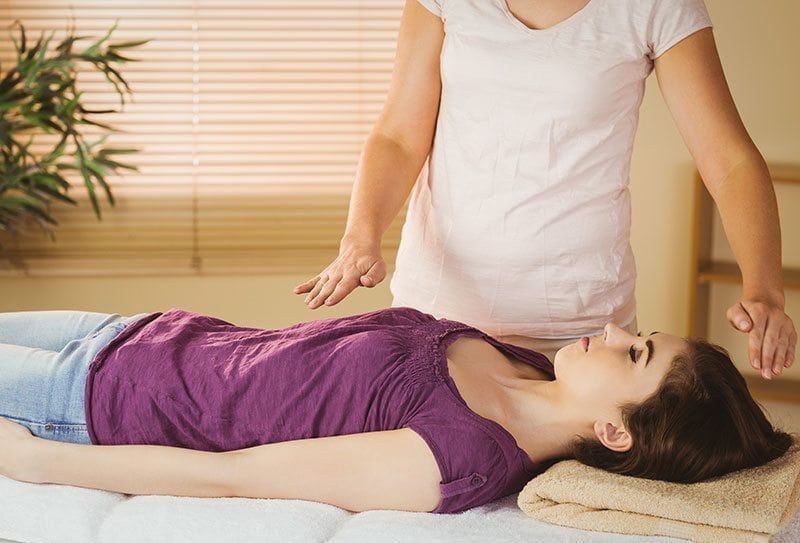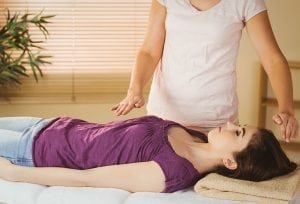 There is nothing more painful to a woman than the inability to conceive a child. It creates a longing that is indescribable but understood by other women in a silent, heart-breaking way. Among other things, infertility can be caused by an imbalance in hormones, obesity, or stress. All of these are considered symptoms of blocked chakras.
An energy exchange through Reiki practice can be done by a person who feels that their own chakras are blocked, so if a woman is struggling to get pregnant, they can perform a healing on themselves or hire a practitioner to do it for them. Because this special form of healing reduces tension and anxiety, the body can relax and conceive much more easily.
In addition to providing stress relief and emotional and mental balance, Reiki can be used to support the growth of follicles and recruitment of healthy eggs during a woman's cycle, as well as the fertilization of eggs and assisting the embryo to implant in the uterine lining.
Before conception occurs, many women note their periods become regulated, they experience less pain and their emotional state improves significantly. In many cases, a woman can get pregnant within months of beginning the healing of their life force, but they often choose to continue the healing treatments throughout the pregnancy to ensure that their baby stays healthy.