After suffering from a miscarriage, it is possible for a woman to have a healthy pregnancy. There are some things that you should know however, before trying to conceive again.
The Reasons Women Miscarry
Pregnancies might be terminated involuntarily (referred to as spontaneous abortion in medical terms) for a variety of reasons. Medical researchers opine that the following are among the more common causes:
Genetic Flaws– These abnormalities occur most frequently during the embryo stage and involve the malfunction of the chromosomal makeup of the sperm or egg. In certain instances, these anomalies can be overcome and will result in a child that is born with birth defects or developmental disabilities. However, in many other cases, the flaws are simply too severe for a fetus to develop properly.
Hormonal Disorders– Ailments that cause a woman's hormonal balances to drop or rise precipitously might also precipitate the onset of terminated gestation. Common hormone-based ailments that place women at greater risk are thyroid disease and diabetes.
Reproductive System Damage or Deformity – Occasionally, a woman's uterus or other reproductive organs could become damaged due to injury or illness. Any systemic structural anomaly could increase the likelihood of a spontaneous abortion.
Lifestyle Choices– Poor lifestyle habits, such as drinking alcohol excessively, smoking or ingesting any type of illicit drug has the potential to increase one's chances of experiencing a spontaneous abortion.
Autoimmune Issues– Specific maladies impacting the body's immune system have been known to precipitate the involuntary termination of pregnancy.
Recovery Time Following Miscarriage
Following this traumatic event, a woman's reproductive system and whole body need time to heal before another conception attempt can be made. Specific durations will likely depend on several factors, including the woman's age, health and underlying factors that led to the involuntary termination.
Healthcare professionals make several general recommendations:
First, the parents need to devote proper time to grieving the loss. Emotions such as anger, sadness and frustration are normal and understandable in the wake of a spontaneous abortion.
From a biological standpoint, doctors and pregnancy experts suggest that women wait at least two weeks before resuming sexual relations and possibly longer, depending on the event's exact cause. However, regardless of the cause, some members of the medical community even suggest that a couple wait several months.
Future Risk Factors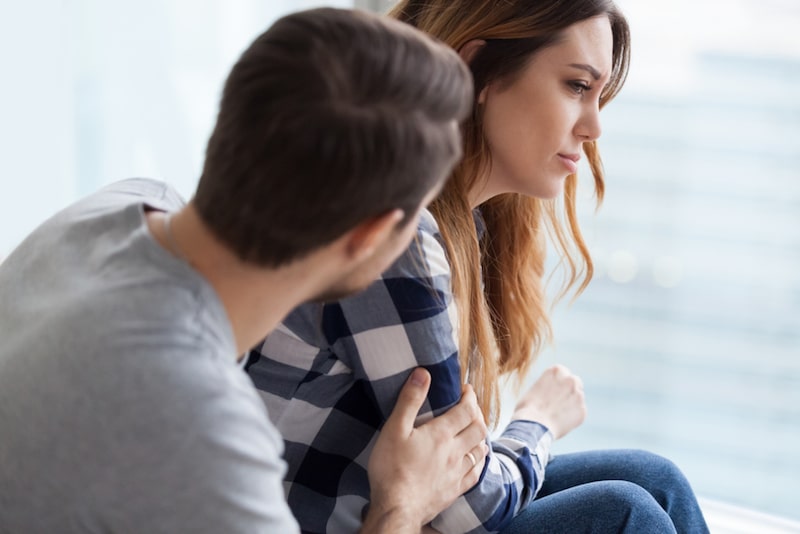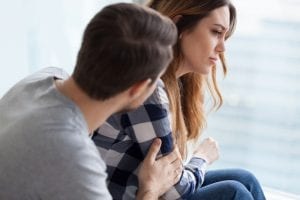 Predicting if one or more spontaneous miscarriages might occur is a difficult, if not impossible, undertaking. However, certain factors may increase a woman's chances of experiencing such an event including age (involuntary terminations are more common in individuals over 35), the presence of an underlying illness, having suffered a previous involuntary termination or having been stricken with past fertility struggles.
Preventive Measures
In some cases, preventing an involuntary termination can be as difficult as predicting it. That said, there are certain precautionary measures all women, especially those with additional risk factors, can execute to potentially reduce or eliminate the chances of this occurrence:
Addressing Any Underlying Cause– All women, particularly those who have suffered an involuntary termination before, are urged to visit a doctor and receive a thorough medical evaluation. If any biological or structural abnormality is detected, the problem can be corrected.
Practice Healthy Lifestyle Habits – Pregnant women are encouraged to consume healthy foods, exercise as much as their body shape will allow and avoid potentially dangerous substances like cigarettes, alcohol and illicit drugs at all costs.