When it comes to birth control, you have options beyond the traditional methods of contraception that alter your hormones and potentially impact your future fertility.
If you are trying to prevent unwanted pregnancy but want to keep the possibility of pregnancy open in the future, you may want to consider forms of birth control other than contraceptives that alter your hormones, such as the birth control pill. These contraceptives have many side effects that are brought on by hormonal fluctuations, changes or imbalances. These side effects can include headaches, breakthrough bleeding and mood swings, to name a few. Some studies have also shown that hormonal birth control can have an effect on later fertility. Below you will find alternative methods that work without hormones, but provide high levels of safety.
Condoms
One of the most common and most effective ways to prevent pregnancy is a male condom. Condoms are easy to use, inexpensive and readily available. Condoms are about 85% effective, but that number goes up when used along with a spermicide. Condoms also prevent STDs. Female condoms are another option. They work similar to the diaphragm by inserting it into the vagina and covering the cervix. They are even more effective than male condoms but must be used properly. When using condoms, it is important to pay attention to the expiry date and if it has good quality.
Diaphragm and Cervical Cap
Both the diaphragm and the cervical cap fit into the vagina and cover the cervix. In order to be effective, both need to be used with spermicide (creams that kill sperm). The main difference between the two is that the cervical cap is smaller, but both work in a similar fashion. If you wish to use a diaphragm or cervical cap, you will need to see a doctor in order to be fitted for one.
The Sponge
The sponge is similar to the diaphragm and cervical cap. The plastic sponge contains a seminal (spermicidal) substance and is introduced into the vagina before intercourse and covers the cervix. It can be gotten at a drugstore and does not require a prescription. If used properly, contraceptive sponges are considered very safe, but allergic reactions to the spermicide or to the sponge's plastic are possible. There is also a higher risk for the toxic shock syndrom. The safety is according to the producers at about 86 percent.
Spermicide
Spermicide are chemical contraceptives that are introduced into the vagina in form of oontments, sprays, gels or suppositories and can kill sperm before they can fertilize an egg. Used alone, spermicide is not very effective. It is recommended to use spermicide along with other forms of contraception, such as condoms or a diaphragm, to increase effectiveness.
Non-hormonal IUD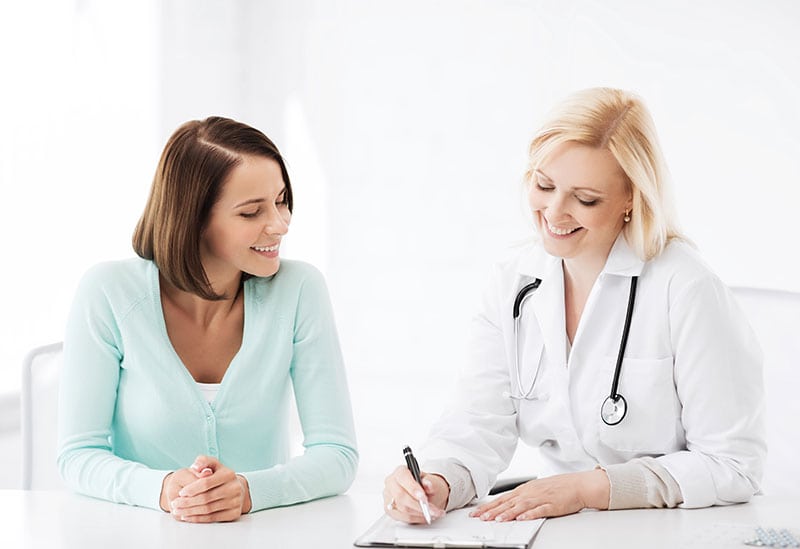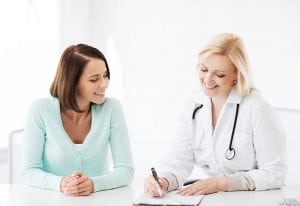 An IUD, or intrauterine device, is a device that is placed in the uterus by a doctor and prevents pregnancy by preventing fertilization. While many IUDs on the market use the hormone progestin, there is one IUD that does not. ParaGard uses copper to stop sperm from fertilizing an egg. By consistently delivering small amounts of copper, sperm are immobile and fertilization cannot take place. It can last up to 10 years and is highly effective. If at any time you decide that you are ready to get pregnant, the doctor can remove the IUD.
Natural Family Planning
There are many ways to prevent pregnancy without using any physical form of contraception. These include temperature methods or fertility monitors for example. Many women track their cycles each month and determine when they will be most fertile. You are usually at your most fertile around 14 days after menstruation and the fertile period lasts anywhere from one to three days. Once you figure out your most fertile days, you simply abstain from sex on these days. You may also want to use the pull-out method, in which your partner pulls out before ejaculation. Be aware that both of these methods are not very effective compared to the other methods.
Sterilization
If you know that you do not want to have children in the future, you may want to consider sterilization. These options are available for both men and women. Men can get a vasectomy and woman have the option of a tubal ligation. However, these procedures are usually done only from a certain age, or when family planning is definitely completed. Both of these are up to 99 percent effective. In some cases, these procedures can be reversed, but it is important to make sure that you do not want children before undergoing a sterilization procedure.
Remember that when you are choosing a contraception method, you have options beyond the traditional birth control pill. If you do not like or want the side effects that go along with hormonal contraception, there are ways to prevent pregnancy without altering your hormones. You can also prevent pregnancy while still maintaining your fertility for the future. Always talk with your healthcare provider about your options and the best choice for you.