If you've had unprotected sex, you are not alone. Only 29.1 percent of Americans use contraception every single time they have sex. Fortunately, there are options for women who forgot to use contraception or whose contraception was defective. The so-called morning-after pill can work up to five days after intercourse depending on the type of pill. Nonetheless, a lot of women hesitate to take the pill because they believe it will affect their fertility or have other adverse side effects.
There Is a Lot of Misinformation
Unfortunately, many women have not received adequate education about emergency contraceptives and believe common misconceptions. According to a FactOrFiction poll in the UK, 40 percent of women believe that the morning-after pill causes infertility if you use it too often, and 51 percent believe you cannot take it more than once a cycle.
The Morning-After Pill Does Not Affect Your Fertility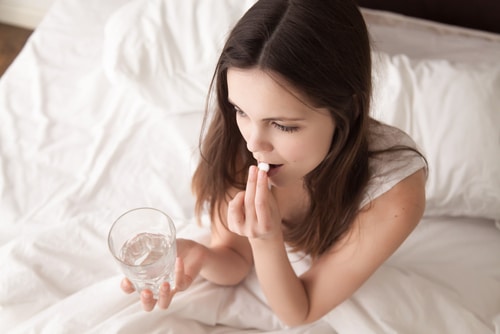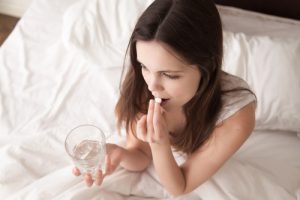 In reality, doctors discourage taking the morning-after pill frequently because it is less effective than regular contraception. Taking emergency contraception will not prevent you from having children in the future.
There are two different kinds of morning-after pills: Levonelle and ellaOne. Levonelle works by releasing levonorgestrel, a synthetic version of progesterone, which delays ovulation. It must be taken within three days after sex to be effective. EllaOne delays ovulation by releasing a chemical called ulipristal acetate and must be taken within five days after sex to work. Both contraceptives are safe for most women.
The Morning-After Pill Is Very Safe
In fact, they are so safe that a WHO bulletin specifically does not recommend further research on Levonelle's safety. Instead, they emphasize the need to dismantle myths about emergency contraception and its side effects.
There are no serious side effects to the morning-after pill, but you may experience a stomach ache or headache, as well as nausea and diarrhea. If you throw up after taking the pill or have diarrhea, you should call a doctor because it may no longer work. You may be prescribed another dose. Another side effect some women experience after taking the pill is irregular periods. Your period might come at an unexpected time, be lighter than normal or be more painful than normal.
The Morning-After Pill Isn't for Everyone
The morning-after pill can interact with other medications, and women with certain medical conditions should talk to their doctors before taking the contraceptive. Women who cannot take emergency contraceptives because of underlying medical conditions can be fitted with a copper IUD to prevent pregnancy after unprotected sex and provide ongoing protection. If you are using hormonal birth control, you should talk to your doctor about how to continue use after taking emergency contraceptives.
Knowing accurate information about the morning-after pill is important because time is key with emergency contraception. Its efficacy decreases with time, and after five days, the morning-after pill is no longer a viable option to prevent pregnancy. The sooner you take the morning-after pill, the higher your chances of effectively preventing pregnancy. Women whose doubts or misconceptions cause them to hesitate to take the pill risk unwanted pregnancy. Make sure that you and those around you are empowered with accurate information so that you can make informed decisions about your reproductive care.