Melatonin is a relatively new player in the game of fertility. However, its usefulness as a supplement for fertility health has been known for some time.
With all of the information on melatonin and fertility floating around, it can be easy to assume that the benefits and research is solely targeted toward women's fertility, however a number of benefits for men's reproductive health have been found as well. Whether you're already trying to conceive or just looking for ways to improve sperm health, understanding how melatonin may help, can be a game changer in some couples TTC journey.
How Melatonin Can Benefit Male Fertility and Sperm Health
Melatonin is a natural hormone in the body that is produced as a result of day/night or light/dark signaling to the brain. This natural sleep aid not only manages the body's sleep/wake cycles, it has also been suspected of playing a bigger role in fertility than initially imagined.
Because melatonin levels vary throughout the day and night, and natural causes such as age and disorders can create a lack of production of melatonin, causing an imbalance in the body's circadian rhythm, it has been found that melatonin fluctuations may lead to problems and provide benefits with regard to sperm health. Unlike some hormones, who's production and natural output levels may alter due to supplementation, melatonin production is not altered by additional melatonin ingestion. Because of this, melatonin supplementation is considered a safe practice for men and women of all ages, especially in pulsatile-release formulas which are designed to perfectly mimic the body's natural production fluctuation when at peak performance.
With researching this idea, there are three major aspects melatonin supplementation that is important to understand when it comes to improving male fertility and sperm health; circadian rhythm balance, oxidative stress, and sperm health and functionality.
Melatonin Helps Regulate the Internal Body Clock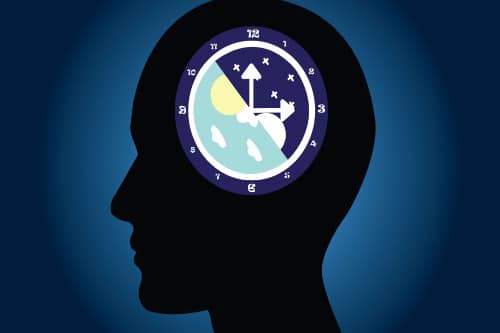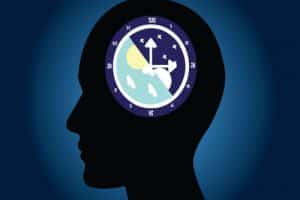 As mentioned before, melatonin is a natural hormone that helps the body fall asleep and stay asleep throughout the night. For individuals with sleep disorders, odd shift work hours or poor sleep habits, the inability to fall asleep or stay asleep when it is most important can have a detrimental effect on circadian rhythm health and physiological functions in the body including the quality of sperm and eggs alike.
In fact, studies have found that poor sleep habits, late bedtimes and sleep deprivation can all lead to impaired sperm health and lower sperm survival rates.
With regular melatonin supplementation, an improved probability in the ability to fall asleep and stay asleep when needed is increased. This not only benefits the sleep/wake cycle and overall health, but can also provide improvements to fertility and sperm health.
Lowers Oxidative Stress and Prevents Sperm Damage
The more that is understood about how melatonin works, the more of a super hormone it appears to be. One of the biggest benefits of this supplement is that it contains antioxidant properties. Along with helping regulate your body's natural antioxidant levels, this supplement is also an antioxidant in its own right. Thus, it helps to maintain the body's natural antioxidant levels.
The significance in antioxidant properties in relation to men's fertility is that it assists in reducing oxidative stress within the body and within sperm, which can help prevent many issues associated with poor sperm health, including low motility and irregular shape and movement. While sperm production occurs, the testicles act as a breeding ground for high levels of oxidative stress. By supplementing regularly with melatonin, men's fertility may gradually increase over time; something that is especially important for men who struggle with fertility, are having trouble conceiving due to sperm motility or morphology issues or for those just looking to ensure quality sperm production.
Melatonin Decreases Sperm DNA Fragmentation
DNA fragmentation is an important aspect of male infertility, and it's common for men who suffer from poor sperm motility or morphology to have high levels of this damage. Sperm DNA fragmentation is a difficult issue to overcome, as the damage cannot be repaired and can only be prevented from worsening. Studies suggest that by supplementing regularly with melatonin, prevention of DNA fragmentation and improvement to sperm health over time may occur.
Whether you have sperm health concerns, you're just starting out on the TTC journey or you have been diagnosed with sperm issues, if you're looking to improve your sperm health, one simple step is to learn how to take the right natural supplements at the right time. While some men may get away with skipping right over the supplements, others will likely see huge benefits from taking a nightly melatonin supplement and reaping the benefits of not only better sleep but the powerful antioxidant power. Like all supplements, seeking a doctor's advice is always recommended prior to starting a new routine, and by learning more about how melatonin may benefit male fertility and sperm health, it's possible to take advantage of a natural hormone that has been shown to improve sperm motility and morphology as well as promote overall wellness.