Fertility counseling might be perfect for you if you believe you're struggling with infertility. Here's how you can tell if it's the best for you.
Infertility is a sensitive issue that more than 72 million women and couples face. Fertility counseling is one way for them to cope with it. You may want to consider seeing a fertility counselor for services if you've been trying to conceive a child naturally for 12 months and have not had success. It could be time for you to seek fertility counseling if you are over the age of 35 and have been trying to conceive for six months.
What Is a Fertility Counselor?
A fertility counselor is someone who can help individuals or couples who are experiencing infertility. These professionals have a variety of skills in the medical field and in the mental health realm. Sometimes, they work independently in one field or the other. They dedicate their lives to helping others create families and cope with the stress that having difficulty conceiving causes.
Why You Might Need a Fertility Counselor
You might need a fertility specialist if you've been having trouble conceiving, and you don't know why that is. You may want to talk to a counselor just to find out the options you have. Perhaps you want someone in your corner who understands your plight. All are acceptable reasons to add the services of a fertility counselor to your life. Their objective is to improve your life quality. Therefore, they will listen to your woes and recommend services that can get you through your difficult time. It's up to you to decide which service will work best for you.
How a Fertility Counselor Can Help You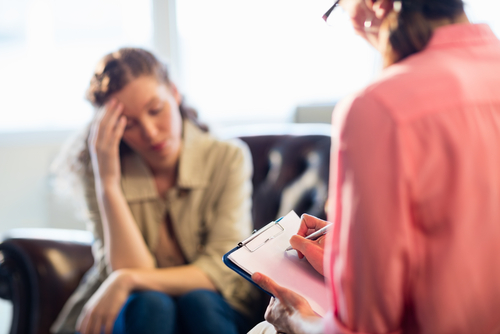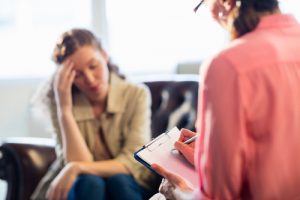 A fertility counselor can help you in a myriad of ways. First, he or she can help you pinpoint the reason for your infertility. You must be willing to openly discuss various aspects of your life, as many factors can play a role in the inability to conceive. Your age may be a factor because the quality of eggs declines as the years pass. Your lifestyle may be a factor as well because stress, depression and overexertion can hinder reproductive processes. Your general health may be a factor, too. Conditions such as diabetes, endometriosis, lupus and others can affect your childbearing abilities. Your counselor will need to gather a significant amount of information about you and your medical history to provide you with reliable fertility counseling services.
You may have to take some tests to check your egg reserve or your hormonal levels to see if everything is as it should be. Additionally, you may have to take some tests to see if your fallopian tubes and ovaries are in good physical health. A check for STDs may be necessary, as well. Undiagnosed STDs can cause infertility due to scarring of the fallopian tubes. Your counselor will discuss all testing methods with you.
After pinpointing the cause of infertility, a fertility counselor can help you select the correct solution. You may want to try infertility services such as IUI, IVF, donor sperm, donor eggs and the like. Your fertility counselor may have access to those services, or they might have a list of reliable sources that you can go to for the help you need.
Fertility counseling can also provide you with a support system as you deal with the frustration and devastation that infertility can cause. A counselor can be there for you if you have questions or concerns. Alternatively, a counselor can aid you if you need someone to talk to.
Is Fertility Counseling for You?
Only you can decide if fertility counseling is right for you and your partner. It may be wise to consider setting up a consultation if you've been suffering from infertility for some time. Help is available in all forms. You have to reach out for it if you want it, however.
You can start looking for a reliable fertility counselor today. Be sure to read the reviews of any provider you are considering. The reviews will indicate their level of dedication to customer service and problem-solving.