Primary ovarian insufficiency occurs when the ovaries start producing inadequate levels of the hormone estrogen or don't yield fertile eggs on a consistent monthly basis.
This condition has also been referred to as premature ovarian failure, or premature menopause, however primary ovarian insufficiency is the preferred term for the condition, as the other terms don't properly portray the condition which is often experienced by women below the age of 40. While women around the age of 40 naturally experience reduced fertility and a reduction in estrogen production, with primary ovarian insufficiency, these symptoms can occur from the teenage years to the early 30s.
Although this condition can hinder fertility, surprisingly, some women can still get pregnant with the condition and continue experiencing their monthly periods.
When it comes to primary ovarian insufficiency, for some women, it is possible to have the ailment and be unaware of it. Being aware of what risk factors and symptoms to look for, however, can help identify the condition early on.
Causes of Primary Ovarian Insufficiency
While the exact cause of POI is often unknown in most cases, researchers are working to fully understand the condition and have found that it can result from any cause that reduces the number of eggs in the ovaries, and can also occur if the ovaries don't make enough hormones.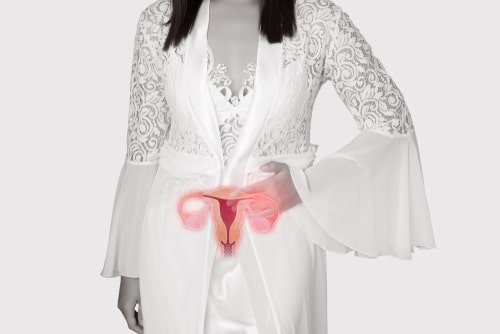 Some additional known causes of POI include:
Autoimmune disease
Eating disorders
Genetic conditions and chromosomal abnormalities, such as Turner syndrome, Fragile X syndrome, or galactosemia
Ovarian infections
Hormones irregularities that regulate the ovaries, such as follicle-stimulating hormone (FSH)
Ovarian surgery
Thyroid disease
Toxins that affect the ovaries, such as from radiation or chemotherapy
Menstruation abnormalities
Chemotherapy, because the ovarian follicle is responsive to the impacts brought on by radiotherapy
Symptoms of Primary Ovarian Insufficiency
Symptoms of premature ovarian insufficiency can typically include infertility, menstrual irregularities, or standard menopausal symptoms such as hot flashes, mood changes, sleep issues, and altered libido.
While these symptoms are common in most cases, some women with POI can have regular menstrual cycles and don't present any of the above symptoms or may have symptoms that come and go over time.
A healthcare provider or gynecologist can often times diagnose the condition through a series of tests and exams including, but not limited to a pelvic exam and blood test for measuring follicle-stimulating hormone (FSH).
Additional tests to rule out other causes of present symptoms may include:
A pregnancy test
Blood test for prolactin and thyroid levels (these are other hormones that can cause POI symptoms)
Adrenal autoantibodies to check for an autoimmune cause
Genetic testing
Bone density testing, to check for osteoporosis caused by low estrogen
Traditional Treatment Options for Primary Ovarian Insufficiency
It is also important to note that there is currently no set treatment to fully overcome POI across the board, and the condition can significantly reduce the chance of conceiving. That being said, however, POI can be treated in a number of ways depending on the severity or found causes, to help with symptoms and underlying contributing factors. Treatment may generally be done by a gynecologist who specializes in reproductive endocrinology or fertility specialists.
In most cases, treatment of an underlying health problem may be able to help treat POI. In addition, some form of hormone treatment with estrogen is needed. This can help reduce bone loss and other symptoms of reduced estrogen, including vaginal dryness.
Progesterone is also a common recommendation for women who have not had a hysterectomy and are receiving estrogen. The combination of estrogen and progesterone is commonly recommended until the natural age for menopause, around age 50, is reached.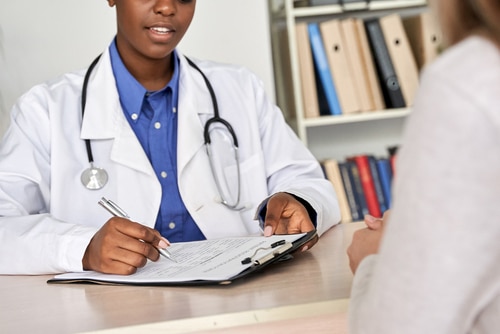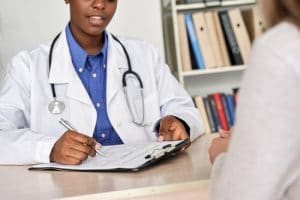 For women with POI who are looking to conceive, a gynecologist may recommend medicines to promote egg release, such as clomiphene, or using a donor egg, as pregnancy rates for women with POI are low.
New research, has also found potential options through the use of oogonial stem cells (OSCs), which are naturally present in adult ovaries in rare numbers.
It should be noted that when it comes to fertility and conception, between five percent and 10 percent of women with POI can get pregnant without medical intervention after a POI diagnosis. In some cases, some women go into what is known as "spontaneous remission" of POI, meaning that the ovaries begin to function normally on their own. When the ovaries are working properly, fertility can then restore itself naturally.
Natural Remedies
While medically assisted treatments can gain positive results in some cases, for some women, a natural approach to overcoming primary ovarian insufficiency is preferred and some forms of Chinese herbal medicine have been used in treating POI.
Like any other condition, there is always an alternative way of treating it. Primary ovarian insufficiency is not left out either. With Chinese herbal medicine, you can overcome the condition naturally and conceive again successfully. Other recommendable alternatives include doing exercise to ensure that your body is free from any toxins.
Some studies have shown that acupuncture and herbal medicine can help treat POI in some cases, as acupuncture can induce ovulation and regulate the menstrual cycle. Other studies have shown some herbal formulas such as Zuogui wan or a modification of this formula can induce ovulation, lower FSH levels, and regulate the menstrual cycle for certain POF patients.
Like other fertility impacting health concerns, maintaining a healthy lifestyle can help ease symptoms and underlying conditions that contribute to POI. Maintaining physical activity, healthy body weight, and proper balanced diet can help lower the risk of additional issues that may be impacted by POI and underlying risk factors.
Bottom line
All-in-all, primary ovarian insufficiency ultimately takes place when a woman's ovaries stop working normally before she is 40 years of age.
While this Many women naturally experience reduced fertility as they age, for women with POI, irregular periods and reduced fertility occur early in life. Receiving a diagnosis of POI can be emotionally difficult, especially considering there is currently no proven treatment to restore normal function to a woman's ovaries. But available treatment options do offer relief from some of the symptoms of POI, as well as reducing health risks associated with POI, and in some cases, fertility can be restored and a healthy pregnancy is still possible.