Excessive cell phone usage has long been believed to have an impact on various aspects of health, including male fertility. Is this indeed the case?
These days, it's impossible to come across a person who does not own a cell phone. It's been known that these devices emit radiofrequency electromagnetic waves at low levels that are absorbed by the human body. While it's also known that these waves can have an effect on various cells and processes in the body, plus potentially cause certain conditions, it's fair to wonder if they can also impact male fertility.
When Is There a Problem with Male Fertility?
There is a problem with male fertility if the man and his partner have failed to conceive after one year of unprotected sex. Although female infertility is often believed to be the culprit when couples have trouble getting pregnant, many couples are affected when the man has an infertility issue.
In terms of men and cell phone usage, men often tote their devices in their pants pockets, resulting in a closeness in proximity to their reproductive organs. As a result, it's common to wonder if this has any impact on men's fertility.
What Have Studies Shown?
In recent years, there have been more wireless devices available than ever before. Some run on Wi-Fi such as laptops and tablets, while others are now equipped with 5G data connectivity such as the latest and greatest smartphones. This means that there is a remarkable increase in the emission of electromagnetic radiation or EMR. EMR is known to have some effect on the human body, including endocrine functions in the male body, which might affect male fertility.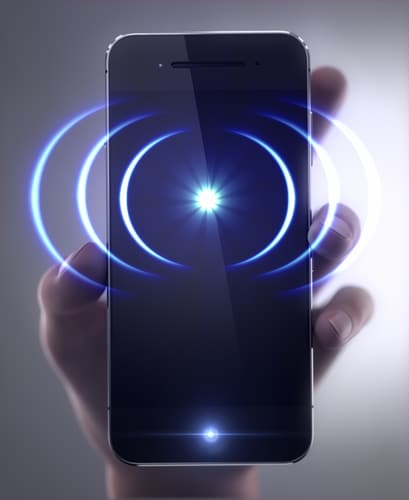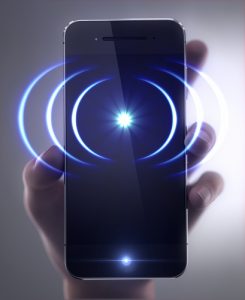 Studies have been performed using male animals in lab settings. Specifically, studies have been done with male rats who were exposed to radiation coming from cell phones. The results showed that the radiation resulted in a small decline of testosterone levels and testicular weight in the rats.
Likewise, when semen from men was examined after the men were exposed to EMR, it was revealed that there was a reduction in the motility of sperm. The samples were taken from male patients at an infertility clinic. The samples from these men were also shown to have lesser mobility compared with those from men who were not in close proximity to cell phones.
While other studies have revealed lower motility in the sperm of men whose samples were used in testing, it doesn't appear that the number of sperm has been affected. However, some of those samples were shown to have been altered due to the exposure to cell phone radiation. Sperm that was exposed over five hours was revealed to have fragmented DNA.
Although there were no definite conclusions drawn from the studies, it's fair to believe that there might be a decrease in male fertility as a result of significant cell phone usage.
What Have Other Research Studies Found?
Still, further research studies on men's fertility and how it might be impacted by cell phone usage have drawn other conclusions. A study that was published in the Environment International journal noted that only around 8% of men saw a reduction in fertility due to EMR from their cell phones.
The study's leader stated that the findings indicated that the men whose fertility was affected probably already had infertility issues.
A doctor who specializes in male fertility at the University of Utah Health stated that he hasn't seen any conclusive data showing that carrying a cell phone in one's pocket would not necessarily correlate with infertility. He further pointed out that infertility is an increasing issue due to more people waiting until later in life to start a family.
The Environmental Working Group or EWG has also performed studies for years on how cell phone radiation affects the human body. It looked at the findings of a new study done in South Korea that has discovered that men who have very frequent cell phone usage have lower sperm quality, motility, concentration and viability. However, EWG indicates that this might be due to cell phones that have very high levels of radiation.
There are mixed conclusions on how male fertility is affected by cell phone usage. Moderate use is acceptable, but some men may already have infertility issues and should seek help.