PCOS is a hormonal disorder that affects nearly one out of every ten women who are of childbearing age, but in some cases, the condition may be manageable with birth control pills.
As one of the leading causes of infertility in women, polycystic ovary syndrome, or PCOS, can cause a variety of problems for a woman. The effects can include fertility problems, mood swings, irregular menstrual cycles, skin problems and weight gain.
Understanding Polycystic Ovary Syndrome (PCOS)
Polycystic ovary syndrome, or PCOS, occurs when a woman's ovaries or adrenal glands are producing an inordinate number of male hormones, or androgens.
The most prominent side effect of this disorder is the disruption of a regular menstrual cycle. It can result in an irregular menstrual cycle or the absence menstruation for months at a time. When a woman's cycle is constantly disrupted, it can result in infertility issues. Other symptoms associated with PCOS include the following:
Skin issues, including the development of "skin tags" around the neck and armpits
Weight issues like weight gain and the inability to lose weight
Hirsutism: excessive hair growth normally associated with men (face, back and chest)
Hair loss or the thinning of hair on the scalp
Dark blotches of skin around the armpits, breasts, neck and groin
Acne around the face and body caused by high androgen levels
In the worst cases, cysts may form on the woman's ovaries. The combination of ovary issues and irregular menstruation cycles could result in permanent infertility.
While researchers are not clear about the cause of this disorder, the evidence seems to point to things like insulin production levels, androgen levels, genetics and perhaps low-grade inflammation around the reproductive organs.
Click here for A Complete Guide to Polycystic Ovary Syndrome
The Effects of Birth Control on PCOS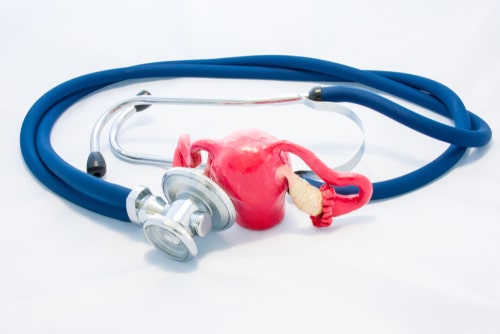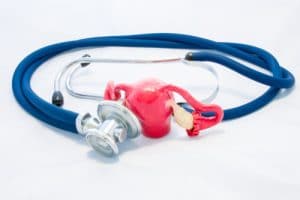 Currently, there are no treatments that will cure PCOS. It's something a woman will have to live with for the rest of her life. Fortunately, there are some treatments that can help relieve some of the symptoms associated with the disorder. The treatments that work best are the ones that are intended to affect a woman's hormone levels.
It turns out that hormonal birth control options can help. To be clear, birth control options like condoms and diaphragms (barrier birth control options) have no effect on a woman's hormones. Hormonal birth control options refer to birth control pills, injections, implants and hormonal IUDs.
In some cases, women have reported success in relieving the symptoms of PCOS by using the combination of birth control pills with the synthetic versions of the female hormones progestin and estrogen.
Since women can react differently to any particular form of hormonal birth control, each woman should consult with her gynecologist. After PCOS has been diagnosed, a gynecologist will start prescribing hormonal treatments until the doctor finds the right combination that relieves the symptoms. They will also work with the patient to ensure the option chosen fits the patient's lifestyle while addressing other possible medical conditions.
Other Treatments
While hormonal birth control options can help with the regulation of menstruation and infertility, there are some treatments that can help with some of the other symptoms.
For instance, anti-androgens can help with symptoms like facial and body hair growth, hair loss and acne. As a word of caution, these medications should be used in combination with birth control pills to prevent possible birth defects during pregnancy.
While not yet approved by the FDA for the treatment of PCOS, Metformin has shown promise in treating symptoms like weight control and ovulation regulation. Metformin is normally prescribed to treat diabetes.
Other than medical treatments, some of the effects of PCOS can be managed through nutrition and exercise. Women with PCOS can benefit from avoiding simple sugars and carbohydrates and doing plenty of cardio exercises.
If you are having issues with infertility or any other PCOS symptoms, you should immediately visit your healthcare provider. Early detection and treatment can help alleviate the stress associated with dealing with this disorder.