When ruling out possible causes of failed IVF among women, doctors have made headway in the study of the hair stress hormone and as a result, some studies now reveal it has a significant effect on pregnancy succession.
One of the happiest moments for many couples or adults is to welcome a newborn into their families. In fact, many people in most parts of the world think a marriage without a baby is incomplete. For that reason, they would go out of their way just to see that they get a child. Maternal problems are related with a myriad of things ranging from late pregnancy challenges, infertility, miscarriages and fetal impairment, among many more. However, many studies in the recent years clearly show that there is more than meets the eye in hair stress hormone.
What is In Vitro Fertilization?
Today, people can choose to have kids even without the conventional way of intercourse. In vitro fertilization is a reproductive technology where a mature egg is collected from the ovaries to be fertilized with the sperm in the laboratory before being implanted in the uterus. This is a form of an assisted reproductive technology.
The chances of a successful in vitro fertilization among women would be 25 to 30 percent per cycle. Factors affecting this rate include one's age, body mass index, medical conditions and reproductive history.
Key Study by the University of Nottingham UK
The Psychoneuroendocrinology Journal recently published the findings from research carried out in the University of Nottingham UK that explains that the hair stress hormone has a hand in determining the outcomes of IVF among women. Cortisol, also referred to as a stress hormone may vary in different women. Those with high levels of cortisol in their hair were more unlikely to conceive through the technology as compared with those with high levels.
For years now, the relationship between cortisol levels and in vitro fertilization has been a hot button topic among researchers. While others have found a direct relationship between the two, some still haven't found any link.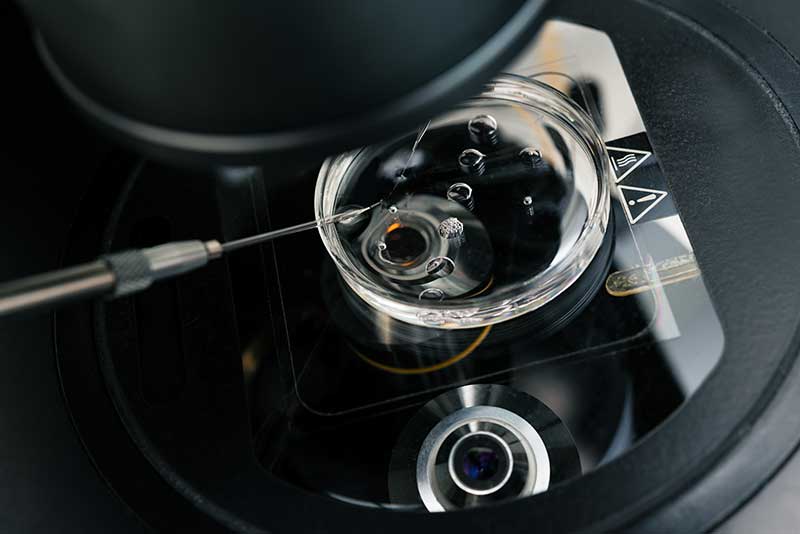 During their research, Nottingham University School of Medicine's Professor Kavita Vendhara who also doubled up as the chief investigator says that cortisol levels go up with stress. In the previous studies, researchers had only been relying on the stress hormones found in saliva blood and the urine. According to her, this would only give a short term help. It was until the professor and team incorporated hair samples to their specimen and monitored the outcomes for three to six months.
This study was carried out among 135 women of approximately 35 years and was held between December 2012 and April 2014. 60 percent of these individuals became pregnant. The saliva samples from these women were taken for two days, twice daily, in the morning after a 30-minute walk and at 10 p.m.
Cortisol is also present in saliva. However, this research could not find any connection between saliva hormone and pregnancy. From the study, the body mass index, the number of eggs retrieved and eggs fertilized had a direct influence on the pregnancy.
Reactions to the Study by Professionals
This research was clearly ground-breaking, and as such would not go down without mixed reactions from other experts in the same field.
Simon Fishel: Care Fertility Managing Director
Professor Fishel said the findings were interesting, and he was stunned to know that hair cortisol would produce different results from that of the saliva. Nonetheless, he pointed out that the study had many limitations and was only carried among few individuals.
Channa Jayasena: Senior clinical lecturer in reproductive endocrinology Imperial College London
Jayasena on her part said more studies should be carried out and published as this alone cannot be relied upon to treat fertility problems in women. She continued to say that the concept of measuring stress hormones in the hair is not a new thing despite it not being adopted by doctors when treating their patients. More needs to be done.
Alastair Sutcliffe: Professor of Pediatrics ICG, UCL
Another professor at UCL, Alastair Sutcliffe, said the number of those assessed compared to a staggering number of those attending the clinics each day suggests that the study cannot be relied on. He added that psychological factors might also raise levels of stress hormones thus reduced reproduction.
The world is watching to see if more studies will be conducted to disapprove the findings from the University of Nottingham UK. However, at this point we are left with a branch of new research which is shedding some light on the concept that there could be a direct relationship between hair stress hormones and IVF.