Going through In Vitro Fertilization (IVF) is not easy. It's not just the treatments and long waiting periods that make things complicated; it's also all the pressure you put on yourself because you'll be a new mom or dad in no time! It's important to remember that this journey may take some time and probably won't go as planned, so there's no need to think of it as a race. Instead, focus on being patient with yourself and others. That's how you will get through the process and eventually become a parent.
IVF is the process used to create babies using an egg and sperm fertilized outside of the uterus, typically in a lab. It is often used as an intervention when fertility problems are present. One of the benefits of IVF is that it gives couples the ability to have a baby that may not have been possible through non-technical means, like fertility drugs and other treatments. With all the hype around IVF, we thought we'd look at the best ways to communicate with someone going through it. Below are but a number of things you should not say to someone going through it.
1. "Just relax!"
IVF is a very stressful process filled with emotions constantly changing from one minute to the next. There are days where you feel hopeful, other days you cry and even worse, there are those days when you want to give up. Whatever is going through your mind at any given moment, it's OK to let it go, but saying "just relax" may not always be the best answer.
2. "You must be so nervous"
While it's true that IVF can be stressful, it's important to remember that everyone is different and so are their stress levels. Even though you're probably not a doctor or a scientist, you can help your friend by simply being there for them. Understanding the process and just being there to listen are the best things you can do.
3. "Your body has a discounted rate"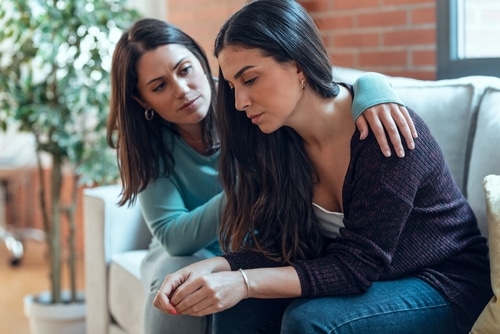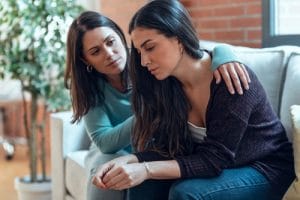 What is meant as a funny joke may often come across as insensitive. IVF is not an easy experience, but by saying "your body has a discounted rate," you may discourage your friend or relative from trying again. If you don't know what to say, avoid joking about things that are considered severe and, instead, show your support by helping them get pregnant without the need for medical assistance.
4. "You should get pregnant now"
It is something that you should avoid saying at all costs! While IVF can be uncomfortable and make you feel awkward, it's also a very emotional process. Not only that, but your body may be in its most fertile state, but if you say that you should get pregnant now, it may cause unnecessary stress for both of you.
5. "Have you considered adoption?"
This can be a sensitive subject as some people are genuinely unaware of this modern minority stigma. No matter how forward-thinking an individual may seem, unfortunately, people still judge other parents who do not use conventional parenthood methods. Asking questions on your reproductive and maternity choices will only cause friction between you and those around you if that tone is laced with disdain or disapproval!
6. "The only concern is congenital disability…."
When you notice people suffering from infertility and decide to be proactive in your approach, don't go for the jugular. Assuage the fears of people in the trenches with you by pointing out some of the advantages offered, which made you think it would be best to go through this route rather than doing it the old-fashioned way.
7. "What if the baby looks like a mutant?"
Please. We appreciate your concerns, but instead of showing concern over how things could go wrong, why not keep your energy focused on supporting us in these unchartered territories when it relates to having children. If you want to offer another unsolicited input, come up with something positive!
8. "Do you need to get pregnant that bad?"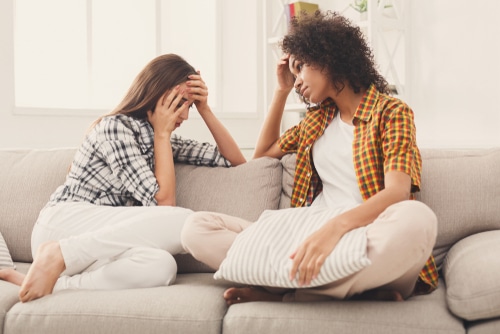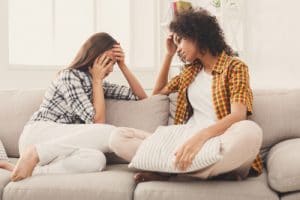 We surely cannot expect every person struggling with a desire to have children to think the same way. One is entitled to their opinion. But here's perhaps a valuable idea: check your preconceptions when you feel like expressing opposition to someone's obstetrical choices. These could range from where and when a woman chooses to get pregnant, if that woman decides to get pregnant, if she chooses not to have sex and still have children, and yes—even if she opts for a complex process like IVF all by itself!
9. "What if one of your eggs or sperm is broken, or if they don't release at all? You waste your money and hopes."
This hurts the hopeful one, so please don't do it. You are just one of those who cannot keep their opinions waiting a few months to be validated, so it is immaterial in your opinion. It may resonate more with someone who has already been through a bad experience, but no one can guarantee that something wrong will not happen in trying to give birth to the child they love.
While IVF is a very stressful process, you can make things easier on yourself by following these simple tips. Remember to be patient with yourself and others because this journey won't be easy and there's no need to rush things. With enough support and the right attitude, you will get through this process and, hopefully, become a parent.