Valentine's Day is about "making love" for most, but for couples facing infertility, it's hard to feel the love. This year, make things sensual, not sexual.
How to Have a Sensuous Valentine's Day
Learning to be sensual is all about finding ways to make your partner happy with things that bring them pleasure. Instead of dedicating the day to being in bed, turn your focus to rekindling the passion in your romance. This V-day, return to sensuality with these tips:
Go On a Date
Going on a date is a perfect way to remind yourselves of why you fell in love. Consider returning to the place where you first met and have your special date there. This will bring back pleasant memories from when the spark was first lit between you two.
When choosing the location of your date, try to keep your partner's feelings in mind. Try to avoid any places that may be distressing, like restaurants with young children. You could try romantic venues later on in the night or even consider having a low-key dinner at home. The key is to have a day where you forget all about baby-making.
Put the Fertility Talk to Bed
Couples who are trying to conceive talk about fertility all the time. Make sure to table the fertility talk for the day and avoid discussing any baby-making struggles, fertility treatments and anything related. This goes for all conversations with your partner, as well as with anyone else you talk to on Valentine's Day.
Instead, dedicate the day to focusing on the magic between you and your partner. There is something incredible that the two of you have already created: your beautiful relationship. Pay homage to it this V-day by focusing on bringing the two of you closer together.
Share Your Love with Others
Yes, you should spend time focusing on bringing joy to your partner, but don't stop there. Taking the time to share your love with others will allow you to focus on making someone else happy. You can do this by volunteering your time at local nonprofits or giving away gifts of chocolates, cards or baked goods to friends and family members.
Seeing the joy you give to others will help bring your mind back to the fact that life is about the journey, not the destination. Allow yourself to revel in this feeling and be encouraged by the joy that others are feeling.
Leave the Lingerie Off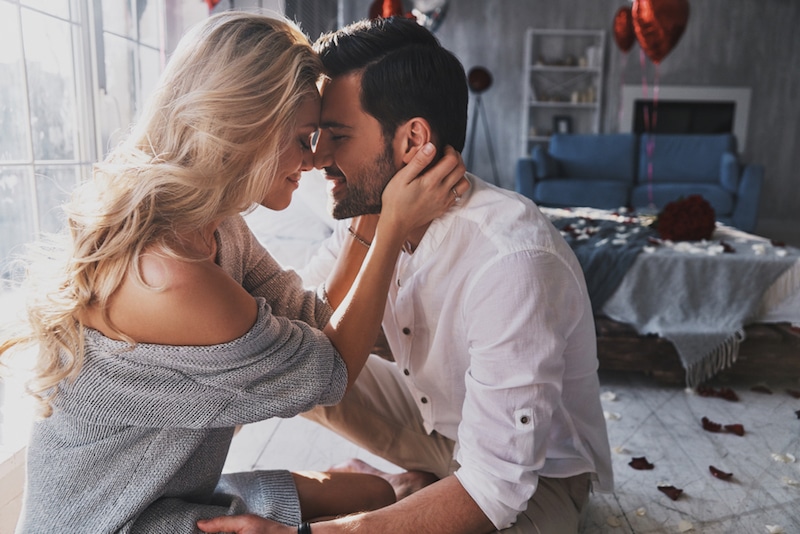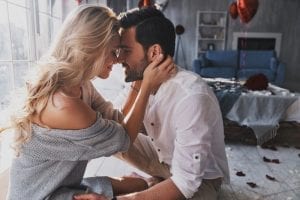 While society automatically associates lingerie and lacy outfits with this holiday, it doesn't have to be a part of yours. Most women who are dealing with fertility treatments don't feel interested in having sex. Many men in this situation are often frustrated as well and will welcome a change of pace.
Instead of making the day about sex, make things sensual. Work on rekindling the flame between you two by cuddling on the couch, sharing stories, and spending quality time getting emotionally intimate with each other. While you may not be "making love," you'll be working to strengthen it.
Focus on the Little Things
Big gestures of love are popular choices for this day, but they aren't the only way to show someone you care. Use this holiday to focus on the little things. Whether you leave sweet notes for your partner to find later on, get up early to make breakfast, or call in to have lunch delivered to their office, they'll truly feel loved when they get your little treats.
In addition to doing things for your partner on V-day, don't forget about self-care. Focus on giving yourself acts of love throughout this day, as well as every other day. Consider spending a little more time on your morning routine, buying a special outfit for the day, splurging a little on your morning coffee or anything else that makes you feel good. The more you're in love with yourself, the easier it will be to give love to someone else.
Just Remember
Valentine's Day is about so much more than candy hearts and sex. Use these five ideas to help you feel the love this coming February 14th.