Hysterosalpingography (HSG), also known as uterosalpingography, is a technique of X-ray examination used to observe a woman's uterus and fallopian tubes using a special X-ray technique called fluoroscopy and a contrast material.
The X-rays used in a hysterosalpingogram are like any other X-ray, a non-invasive medical test used by physicians to diagnose and treat medical conditions. This form of X-ray imaging involves exposing a part of the body to a tiny dose of ionizing radiation to create pictures of the inner part of the body.
X-rays have been used in the medical profession for ages, and it is still the most frequently used type of medical imaging. A fluoroscopy is a special form of X-ray, and it gives the physician the ability to view internal organs in motion, an image known as a hysterosalpingogram. During HSG, the fallopian tubes and uterus are filled with a water-soluble contrast material, making it possible for radiologists to use fluoroscopy to observe and assess their functioning and anatomy.
Why is a Hysterosalpingogram Necessary?
Your doctor may order for a hysterosalpingography if you have trouble getting pregnant, or you have problems with pregnancy such as multiple miscarriages. HSG can help to diagnose the causes of your infertility. There are several causes of infertility. They include:
Blocked fallopian tubes
Presence of a scar tissue in the uterus
Congenital (genetic) or acquired structural abnormalities of the uterus
Uterine fibroids
Uterine polyps or tumors
If you have undergone tubal surgery, your doctor may order HSG to check whether this operation was successful. If you underwent a tubal ligation, HSG might be used to ensure the tubes were closed properly. It can also be used to find out if the reversal of tubal ligation to reopen your fallopian tubes was successful.
Preparation
Uterosalpingography is best carried out about one week after menstruation before ovulation begins to ensure you are not pregnant during the procedure. You are required to tell your technologist or physician if you have an untreated sexually transmitted disease or other chronic pelvic infection before the procedure, and it should not be performed if you have an active inflammatory condition.
The night before the procedure, you may be asked to take an enema or a laxative to empty your bowels so that your uterus and the structures surrounding it can be seen clearly. Before this procedure, you may be given a mild sedative or any other over-the-counter medication to eliminate any potential discomfort. Some doctors may prescribe antibiotics before or after the procedure.
Inform your doctor if you are taking any medications and if you are allergic to iodinated contrast material. Your physician may ask you to remove some or all of your clothes and have you wear a gown. You may also be asked to remove your glasses, removable dental appliances, jewelry, or any other objects that may interfere with X-ray images.
The Procedure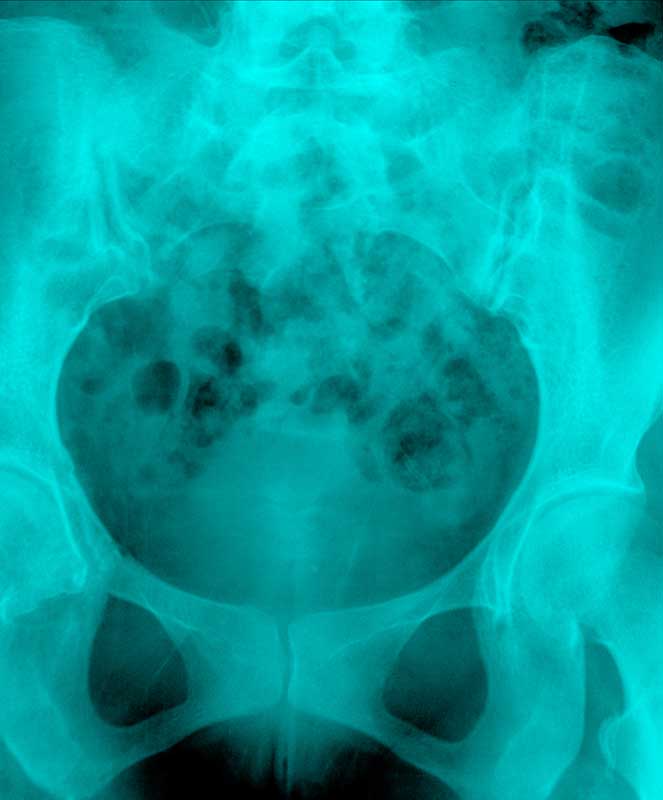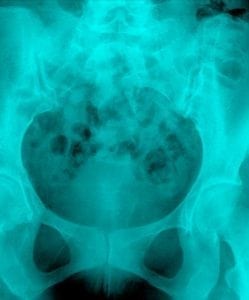 Your doctor will request you to lie down on your back, bend your knees and spread your legs as you would during a pelvic exam. The technician will insert a speculum into the vagina. The aim is to allow the cervix, which is situated at the back of the vagina, to be clearly seen. You may feel some pain or discomfort when this is done. The technician will then clean the cervix and inject a local anesthetic into the cervix to eliminate pain. You may feel a pinch during the injection. The technician will then insert an instrument known as a cannula into the cervix and remove the speculum. A dye will then be inserted through the cannula, and it will flow into the uterus and fallopian tubes.
The technician will place you under the X-ray machine, and they will start taking X-rays. The technician may ask you to change positions several times so that he can capture images at different angles. As the dye flows through the fallopian tubes, you may feel some cramping and pain. After taking X-rays, the technician will remove the cannula. Your doctor may prescribe painkillers or antibiotics, and you will be discharged. HSG may take between 15 and 30 minutes, and in the US, it may cost between $800 and $3,000.
Risks
HSG is a safe procedure. However, there are a few recognized complications that may occur in less than one percent of the procedures. They are:
Infection
Fainting
Radiation exposure
Iodine allergy
Spotting
Hysterosalpingography is a safe medical procedure that will help to observe your uterus and fallopian tubes for any blockages and anomalies that may prevent you from getting pregnant. It is quick and painless. So, if you feel you need the procedure, consult a qualified medical practitioner.