If you are trying to conceive and learn that you have fertility issues, you will have to learn how to balance your fertility journey and workplace.
Fertility Among Colleagues Appears Linked
There are a number of factors that can determine why you and your partner may need fertility treatment. A study performed in 2013 examined the effects of fertility and childbearing in women who were employed at the same workplace. Interestingly, it was shown that when a woman gave birth, the first-time pregnancy rates of her colleagues doubled. The study suggested that the fertility among women colleagues had a direct effect on others within the workplace through social learning.
This relationship between fertility journey and workplace interactions seems to be similar to the menstrual cycles of women who are close. The study showed that women who spend many hours together for years in the same place of employment have a distinct correlation in terms of their fertility and birth events. It suggests there is often a chain reaction of births and pregnancies within a workplace.
The Fertility Journey and Workplace Issues
Infertility strikes millions of people and couples each year. You're considered to have fertility issues if you have tried unsuccessfully to conceive for one year if you're under the age of 35 or if you've failed to conceive after six months of trying if you're 35 or older.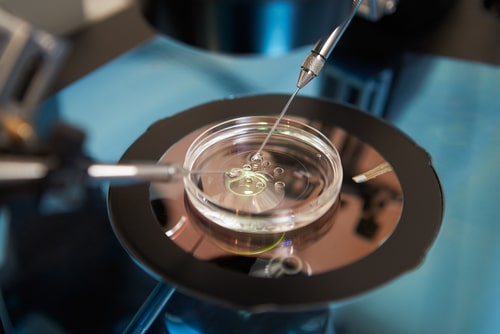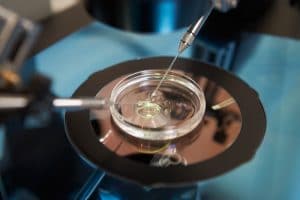 Fertility treatments can involve a number of hormonal therapies such as injections at home, medications like Clomid, extensive blood work at the fertility clinic, ultrasounds and even surgery.
It's a common misconception for people to believe that the problem is always with the woman. However, around 35% of infertility cases involve a problem with the man.
Additionally, many more women are putting off having a family until they are in their 40s. There are various reasons for this, but female fertility declines after 35. As a result, it's necessary to seek fertility treatments while balancing them alongside work. This also costs a lot of money. On average, a successful in vitro fertilization or IVF treatment can cost around $50,000.
Stigma Surrounding Infertility Struggles
Fertility struggles often have a significant effect on a person. This is especially true for women, who often don't share their experiences with their employers or coworkers. As a result, they are missing out on much-needed support as they try to go through their fertility journey alone or with very little help.
Sadly, infertility involves a lot of silence and carries a stigma. Men don't share their struggles as they fear being viewed as "less than" a man. Women, meanwhile, are also reluctant to discuss this issue in the workplace as they already face a number of issues just for being women. Those who already have children also face certain challenges that are often manifested in the form of a penalty. Usually, women experience discrimination of some sort after she announces that she's pregnant. It's also not uncommon for many workplaces to not have a policy on fertility treatment with their insurance or even simply to take time off for appointments.
Although infertility is not just a women's issue, it's often associated with women. It also has considerable impacts on work demands and getting to appointments for treatment. There is a difficulty in balancing the two when there's a lack of openness about fertility in the workplace.
How to Balance Fertility Treatments and Work
Unfortunately, not everyone can automatically schedule infertility treatments around their work schedule. Some are lucky enough to have that luxury, but the average person isn't that fortunate. Still, it's possible to balance your treatments and work in a way that works for you and your place of employment. You should expect a change from your usual routine.
The schedule you have for fertility treatments will depend on certain factors, including your body, the way you react to medication, your doctor and the procedures you undergo. Intrauterine insemination or IUI and IVF are the two most common. IUI involves sperm being placed in your uterus when you're ovulating. IVF is a longer process that involves taking medication in different forms, egg retrieval and the transfer of embryos into your uterus. Both treatments involve frequent blood testing and ultrasounds to monitor how you're reacting to them. You will be expected to come in every few days or even daily, usually early in the morning depending on your schedule.
Usually, when you have to take hormone shots, they're done at night or during the morning and at the same time daily. It may also be necessary to drop whatever you're doing at various times throughout the day to take medications orally or change a hormonal patch.
Of course, there are also side effects to all these treatments. They can affect your daily life and how you feel and interact with others. You will probably also feel sore and not like yourself. You can make things easier for yourself by determining how much time you need off from work and whether you can rearrange your schedule so you can make more time for fertility treatments. You may be able to come in later to work and stay later to make your appointments.
Ultimately, balancing your fertility journey and workplace responsibilities isn't impossible. There may be some challenges, but oftentimes you can work around them.