When you're trying to get pregnant, sometimes you can use a little help. According to Resolve.org, a national infertility association, one in eight Americans experience problems with conceiving or sustaining a pregnancy. The exact causes of infertility remain somewhat of a mystery, but it is well-known that stress, poor nutrition and your environment can have an effect. Luckily, it's possible to boost fertility using simple and natural remedies. While your doctor should remain a vital part of your fertility treatment program, you can also help boost your mood and health with the power of a healing and rejuvenating bath.
The Benefits of a Bath
While the ingredients you use in your bath can have an effect on your ability to conceive, the benefits of your detox bath goes beyond a sheer list of herbs and tonics. Chronic stress can make it virtually impossible to conceive. A bath makes it possible to release stress, relax and unwind at the end of the day. The warmth from the water can help you relax and make you're more receptive to getting pregnant.
It's a good idea to take a bath before trying to get pregnant since the warm water will relax your muscles and help to relieve any anxiety about the process. Hot baths by themselves are also beneficial for encouraging sweating, which can help your body to remove additional toxins. Expedite the process by drinking extra water to help your body rid itself of unwanted substances. A detox bath can help you in many ways. The warm bath can help to improve your sleep and concentration and it can help your muscles and nerves function properly.
Exercising Before Bathing
When you exercise, your body begins to sweat. The process of sweating can help to remove toxins from your body. If you want to get the best benefit from your detox bath, it's important to include exercise in your detox regimen. Not only will this make you more healthy overall, but it will help to ensure regular elimination of waste in your body to improve your overall level of health.
Light exercise before your bath can increase your levels of endorphins and make your bath more productive. Exercise will also help by stimulating breathing. Taking milk thistle after you workout can also help you to improve your rate of detox and help you improve your liver health to aid in the detoxifying effects of your bath.
Using Therapeutic Ingredients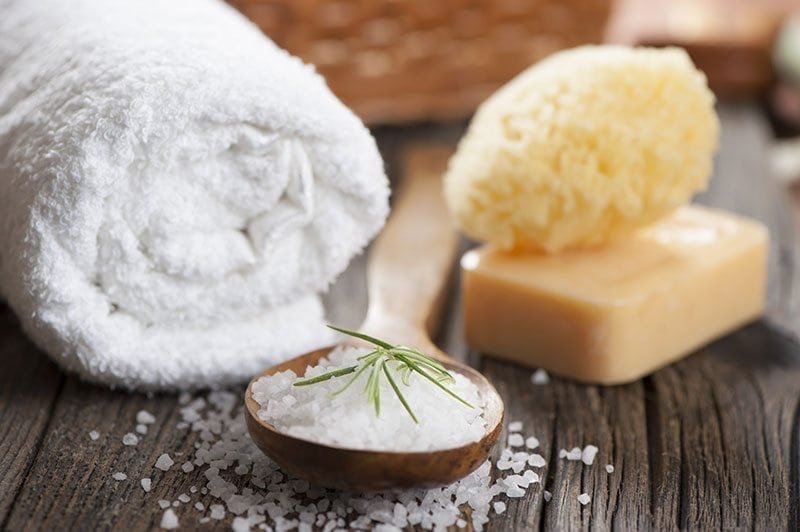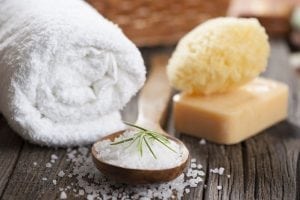 Epsom salts should act as one of the main ingredients in your detox bath to boost fertility. These salts have been shown to ease stress, help the natural recovery of muscles and nerves and regulate enzymes that are critical to your health. Epson salts can also help prevent artery hardening and improve your bodies ability to use oxygen. Using these salts in your bath can also help improve the absorption of nutrients, and the salts can help ease migraine headaches.
When you soak with Epsom salts in your bath, the salts break down into magnesium and sulfate. There is evidence to suggest that these minerals are able to get into your body through the skin. In a standard-sized bath, it's recommended that you use one to two cups of the salts or the amount recommended by your physician. It's important to note that Epsom salts should only be used in a bathtub and not a hot tub or whirlpool.
Enhance your bath and your mood by adding a couple drops of essential oils like lavender to your bath. Oils can help you to relax and gain a greater benefit from your session. Add one cup of baking soda to the water to help neutralize any chemicals that may be in the water.
Stay in the bath for 12 to 20 minutes and aim to keep your body submerged up to your neck. Avoid eating for at least 30 minutes after your detox bath, and drink plenty of water to encourage the elimination of toxins. Repeat the bath as needed to encourage relaxation and to promote healthy bodily function.
Detoxing the Environment
We are exposed to an alarming array of toxins in our lives. There are over 2,100 toxins that are commonly found in our environments. These include pesticides, medications in our water, herbicides and carcinogens. While your detox bath is essential to getting to a healthy state of being, you also need to start using more natural chemicals for cleaning and rid your home of unsafe chemicals.
Eat foods without genetically modified ingredients, keep your home clean with safer cleaning alternatives and make sure you keep the air in your home clean and safe. While a detox bath will help to heal your body and promote greater fertility, a clean home and environment can help you create a safe environment for your family and future pregnancy.