Endometriosis is a common, often painful gynecological disorder that can affect a woman's ability to have a child.
Women who experience severe pelvic pain during menstruation may have a condition known as endometriosis. The condition involves the uterine lining, also known as endometrium, growing outside of the uterus into the other reproductive organs and even other parts of the lower body. If you have been diagnosed with this condition, it's important to understand the facts of how it can affect you and what treatments are available.
What Causes Endometriosis?
The cause of this condition is still largely unknown. However, there are a handful of theories and explanations of what causes it to develop. Peritoneal or embryonic cell transformation could be a possible cause. It could also be the result of an immune system disorder or retrograde menstruation (when menstrual blood backs up into the fallopian tubes and into the pelvic cavity). There may be a possible genetic factor as well: women whose mothers, aunts or sisters have it are often more likely to have it themselves.
There are several risk factors doctors have been able to pinpoint that can make this condition more likely to occur. For example, women who have never given birth are at a higher risk, as are women with high estrogen levels, or who have had uterine abnormalities.
What Are The Symptoms?
Pain in the pelvic region is the most common symptom of this condition. Unusually heavy periods can also indicate the presence of this disorder. Cramps can be more frequent or painful, or occur between periods at abnormal times. Other symptoms can include fatigue, painful defecation, pain during sex, and lower back pain.
The final, and sometimes most distressing, symptom is infertility.
What It Means For Conception
Many women can get pregnant normally while affected by endometriosis. However, some women who have been diagnosed with this condition will find it more difficult to get pregnant. In fact, this condition is one of the top three causes of female infertility.
The reason it is so problematic when trying to get pregnant is because the endometrium tissue can block eggs from getting through the fallopian tubes and successfully attaching to the uterine wall. Inflammation can also make implanting more difficult. Lastly, this condition can affect fertility by interfering with egg development and maturation in the ovaries, leaving them incorrectly formed.
There are fortunately some treatments available that may improve your fertility and allow you to get pregnant.
What Are The Treatments?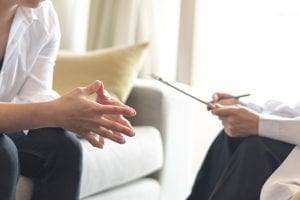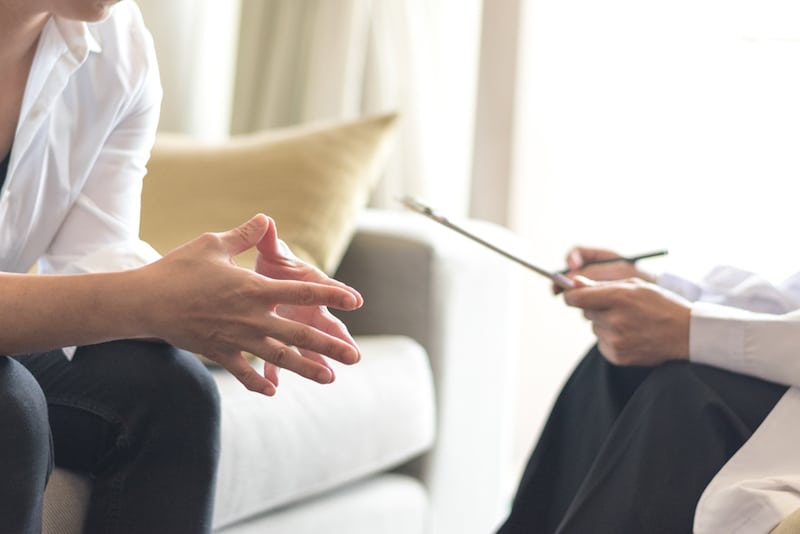 While there is no known cure for this disorder, there are treatments that can help relieve pain and make conception more likely for a woman who wants to have a baby.
Pain relievers and hormone therapy are the most common treatments. Pain relievers can be effective at reducing inflammation and milder pain while hormone therapy can reduce pain caused by the condition as well. It works by slowing the growth of endometrium lining outside the uterus and preventing new growth, thus relieving symptoms.
Surgical procedures are also a possibility. Typically, if your doctor recommends surgery and you opt for it, they will go in, find the excess endometrium lining and remove it. The problem is that this usually only provides short-term relief. However, if you are trying to have a baby that short-term relief may be all you need to successfully conceive.
Hysterectomy was once a recommended treatment for endometriosis, but that is no longer the case. It has not shown to be very effective, and it is of course not an option if you still want to try for a baby on your own. If you do wish to consider a hysterectomy, talk with your doctor and understand the implications and potential effects.
If you are trying to get pregnant, fertility drugs can be of aid, as can artificial insemination or invitro fertilization.
Eating certain foods, such as fresh fruits and vegetables as well as fatty acids, can also relieve symptoms and increase your chances of getting pregnant. There are also some foods you should avoid, such as gluten, soy and dairy products, as they have been linked to worsening symptoms and, by extension, decreasing fertility.
Conclusion
With all the facts at your disposal, you can make the best decisions for how to handle your diagnosis of this common but problematic condition. Always consult your doctor and evaluate all of your options before you decide on a course of action.